Ryan Gwinner Press was founded in 1935 by my father Al Gwinner as a Letterpress shop. In the 1950s, he added litho equipment.

One of the jobs my father gave me to do as a kid was to wash the ink rollers in the Letterpresses. He would check my progress with a clean solvent soaked rag. If a trace of ink showed he would say, "Not yet, keep going."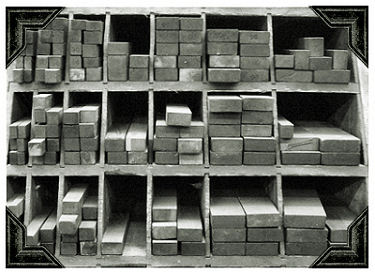 I asked him years later why he had me wash the presses better than he himself did, and he said, "Because I wanted you to be better than me."

Hard to argue with his teaching plan.

Real printing to me is still Letterpress, hand-set type and Linotype at which I'm merely a novice. Lithography, Foil Stamping and Embossing, that's printing!

O.K. Dad, I'm better now than you were then. But to watch him compose a form of type or Linotype with both hands in constant motion was to observe a master at work. That's real printing!