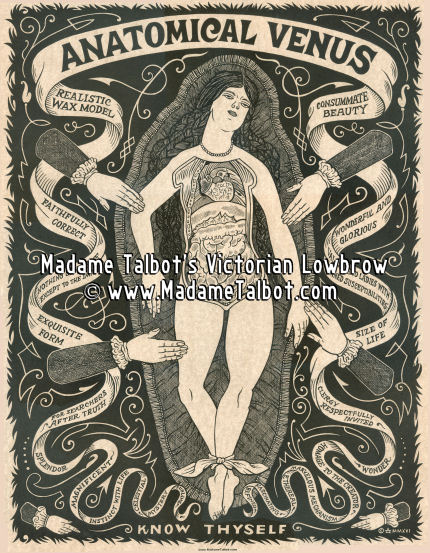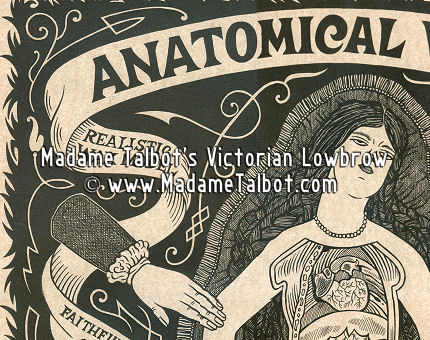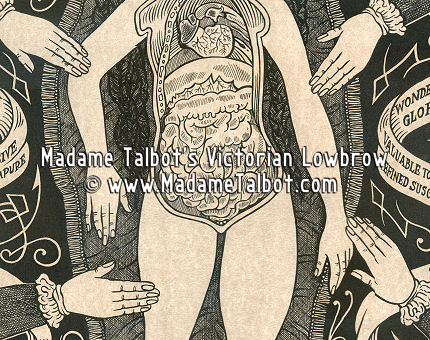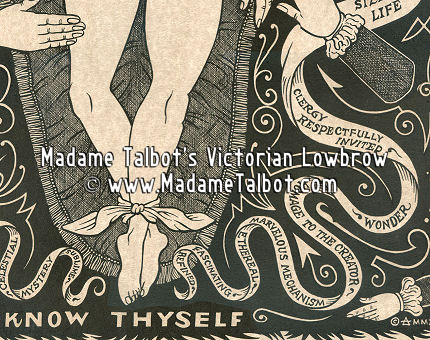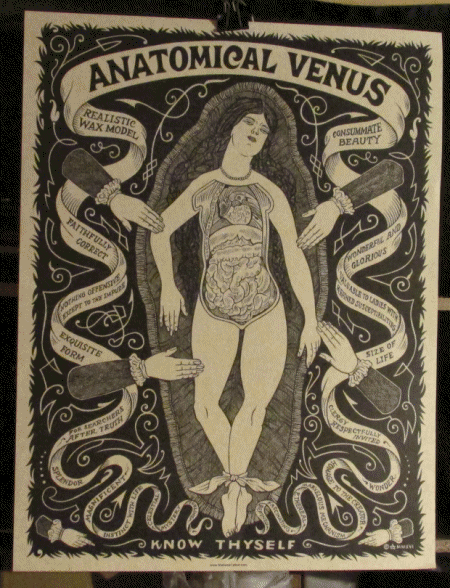 Anatomical Venus Poster
#PSTR-1125




"the beauty which gave to the most revolting things."

During the late 1700s, lifelike depictions of the human body were prepared into realistic wax models that were used in teaching anatomy.

These models were first based on anatomical drawings that were originally drawn from corpses that had been dissected by anatomists.

Wax models at the time were a highly realistic form and considered artistic sculptures.

The Venerina ("little Venus"), is a sensual model of the body of a young woman whose trunk holds removable layers that reveal her internal organs which ensured a high level of anatomical accuracy.

Many of these Anatomical Venus models with their expressive faces are considered artistic masterpieces.

This poster is 17 inches wide by 22 inches high, generous black ink lushly printed on parchment stock.

This is also a Glow-in-the-Dark poster, under a black light you will be able to see her skeleton.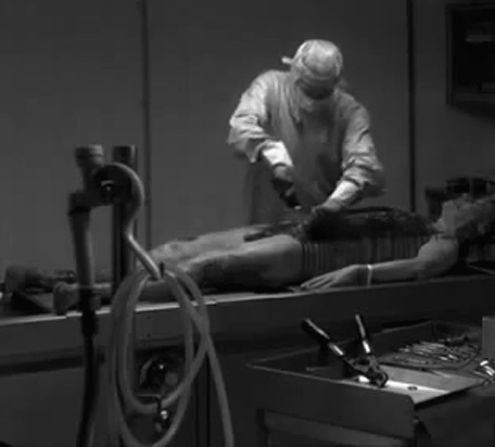 ---
PLEASE NOTE:
This poster image was hand-drawn by Madame Talbot using nothing more than a vintage rapidograph pen and Dr. P. H. Martin's Bombay Black India ink on Cresent 201.6 Hot Press Medium Weight illustration board.

After completion, the image is hand-delivered to Ryan Gwinner Press in Portland, Oregon and printed on an offset printing press.

Absolutely no computers were used in the creation of this poster - from start to finish.

The copyright notice is on the website image only and not on the printed poster.
---
---