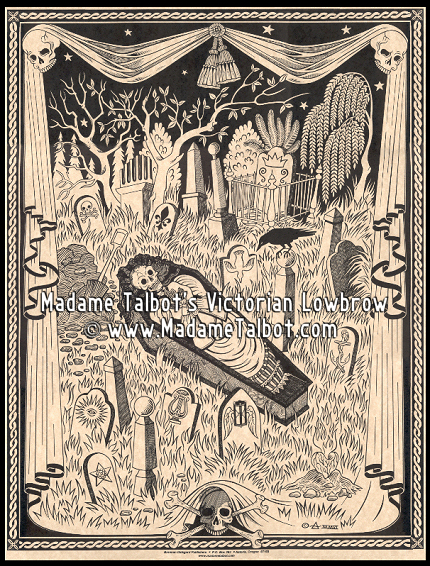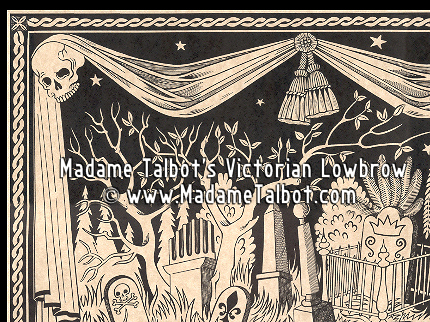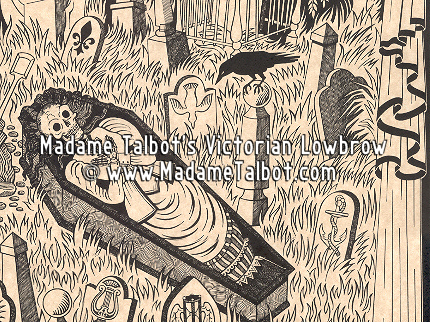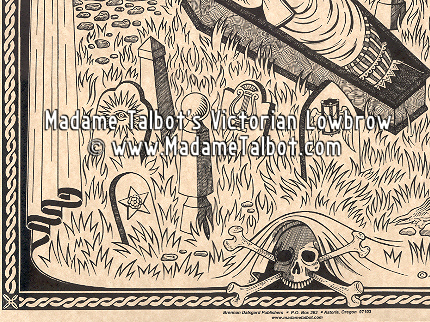 Vampire's Garden Mercy Brown Poster
#PSTR-1039




This poster is based on the Rhode Island vampire story of Mercy Brown.

It all began in 1883 in the small town of Exeter, R.I. when George Brown's wife Mary Brown succumbed to a mysterious illness. Six months later, his 20-year-old daughter Mary Olive, also died.

On January 19, 1892, Mr. Brown's 19-year-old daughter Mercy fell ill and also died of the mystery illness. Without cause or warning, Mr. Brown's teenage son Edwin Brown quite suddenly became frail and sickly. The people of Exeter Woods began reporting nocturnal sightings of the ghost of Mercy Brown.

In March, 1892, close friends and members of the Brown family entered cemetery No. 22, where they gathered in the belief that Edwin's life could be saved only by exhuming the bodies of the Mother and the two daughters to ascertain if the heart in any of the bodies still contained fresh blood. If that were the case, the dead body was indeed living on the living tissue and blood of poor young Edwin.

It was only by killing the vampire could Edwin's life be saved.

The bodies of Mrs. Brown and Mary Olive were exhumed, and upon finding them both reduced to bone and dust, they turned their attention to where Mercy Brown was interred. When they opened the coffin, the men suddenly stepped back in horror.

Mercy had been dead for no more than 9 weeks and yet she appeared well preserved. Her hair and nails had grown, and more shockingly, she had turned partly over in her coffin. Because of scant medical knowledge of the time, not only were illnesses blamed on the presence of vampires, but in many cases people were accidentally buried alive.

The men rushed in and pulled Mercy from her coffin and opened her chest to find that her heart and veins dripped with vast quantities of fresh and florid blood. They removed her heart and burned it to smoldering ash on a rock near her grave.

The ashes of Mercy's heart was the needed "vaccination" for the ailing Edwin Brown, which he dissolved in the medicine his doctor had given him and drank it down. Mercy and her Mother and sister were reburied but sadly, Edwin died two months later on May 2, 1892.

The publicity surrounding the shocking exhumation of Mercy Brown was the inspiration for Bram Stoker's character, Lucy Westrena in the book Dracula.

"There lay Lucy, seemingly just as we had seen her the night before her funeral. She was if possible more radiantly beautiful than ever and I could not believe she was dead. The lips were red, nay redder than before, and on the cheeks there was a delicate blossom."


This poster is 17 inches wide by 22 inches high, generous black ink lushly printed on parchment stock.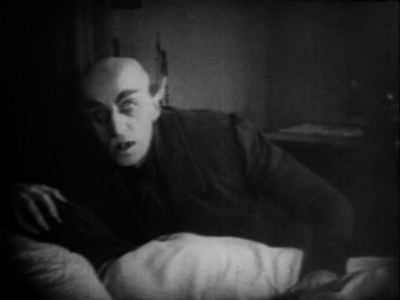 ---
PLEASE NOTE:
This poster image was hand-drawn by Madame Talbot using General's Cedar Pointe #333-2HB pencils on Crescent 201.6 Hot Press Medium Weight illustration board at original poster size. An antique Koh-i-Noor rapidograph pen and Dr. P. H. Martin's Bombay Black India ink were used for final inking.

After completion, the image was hand-delivered to Ryan Gwinner Press in Portland, Oregon and printed on an offset printing press.

Absolutely no computers were used in the creation of this poster - from start to finish.

The copyright notice is on the website image only and not on the printed poster.
---
---