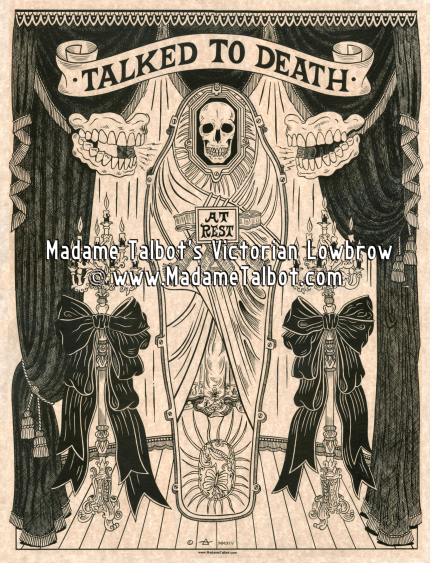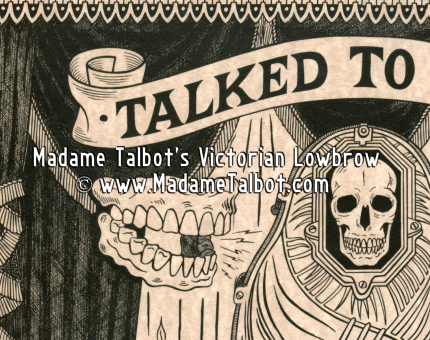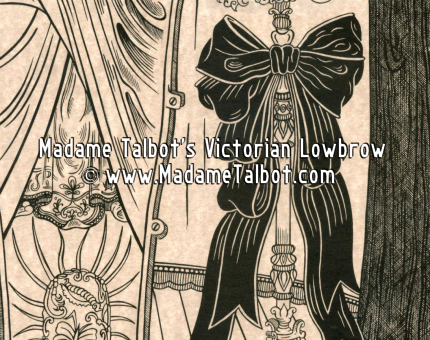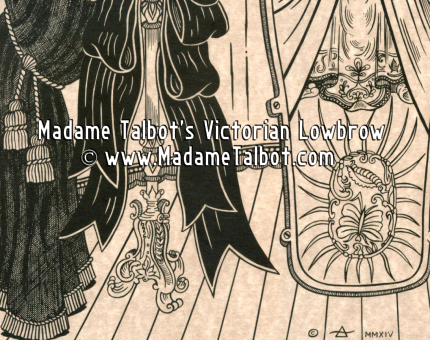 Talked to Death Poster
#PSTR-1117
This poster was inspired by many different versions,
the first being that of a graphic slogan published by Currier & Ives, circa 1873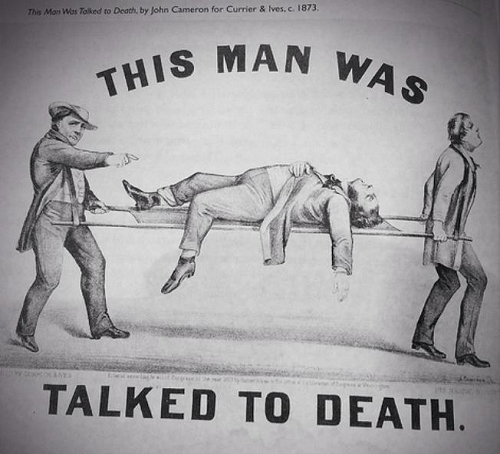 Then there was the famous McKinley vs Bryan presidential campaign of 1896. Apparently William Jennings Bryan, a candidate from about 1896 to 1913 was quite well-known for his long speeches and was frequently represented by a dead man in a coffin along with the phrase, "Talked to death."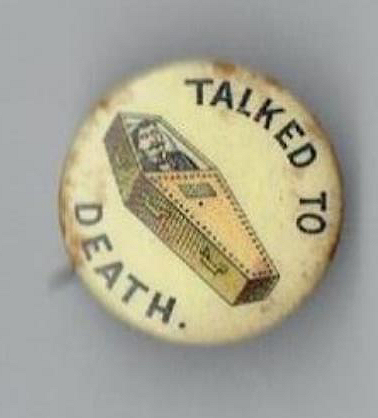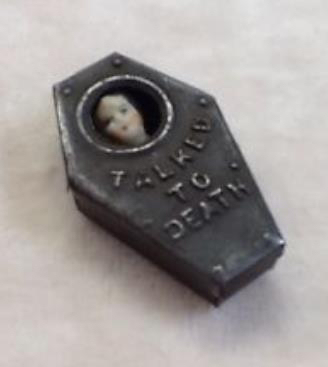 I found this flier complete with this amazing poem written by John Smith on the hazards of being talked to death which was published sometime around 1910:




And then there were the miscellaneous generic type talked to death cards that were being handed out sometime around the 1930s.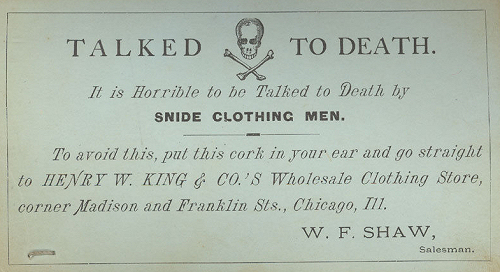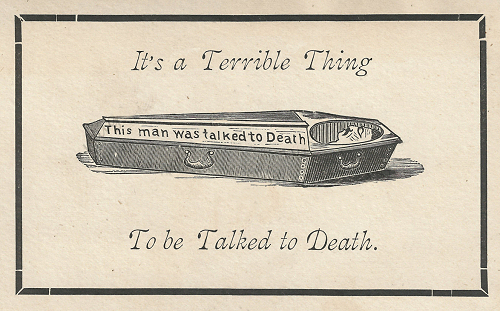 I decided to create an updated version of the "Talked to Death" theme using my own interpretation while adding a lovely funerary atmosphere
as well as a pair of chattering teeth.

The message speaks volumes, the sentiment timeless.

This poster is 17 inches wide by 22 inches high,
generous black ink lushly printed on parchment stock.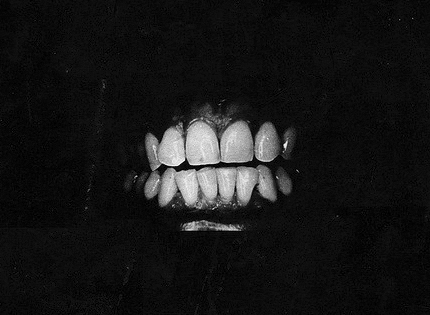 ---
PLEASE NOTE:
This poster image was hand-drawn by Madame Talbot using General's Cedar Pointe #333-2HB pencils on Crescent 201.6 Hot Press Medium Weight illustration board at original poster size. An antique Koh-i-Noor rapidograph pen and Dr. P. H. Martin's Bombay Black India ink were used for final inking.

After completion, the image was hand-delivered to Ryan Gwinner Press in Portland, Oregon and printed on an offset printing press.

Absolutely no computers were used in the creation of this poster - from start to finish.

The copyright notice is on the website image only and not on the printed poster.
---
---