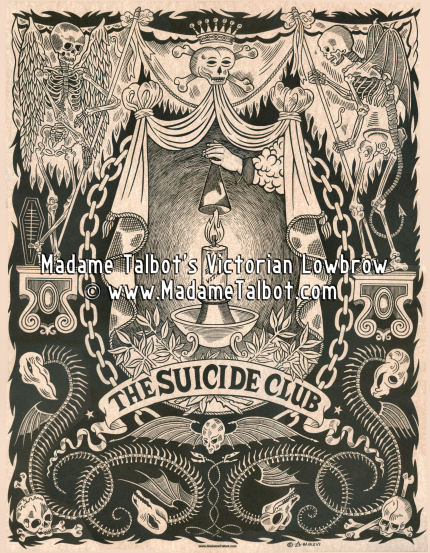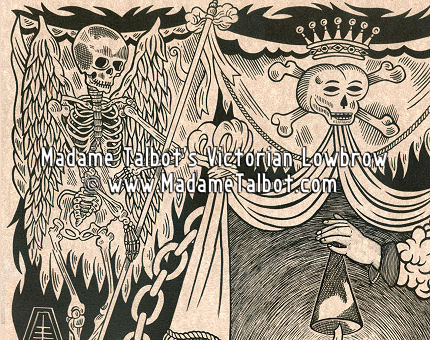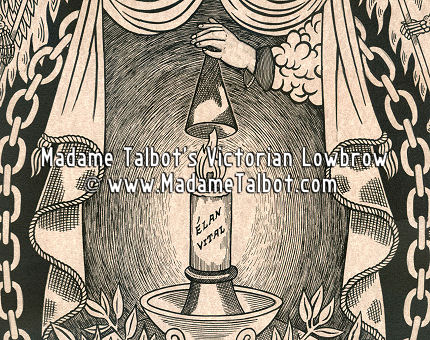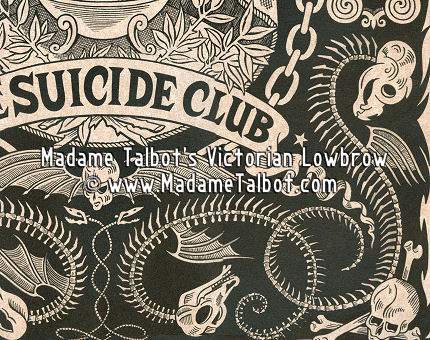 The Suicide Club Poster
#PSTR-1130




Inspired by Robert Louis Stevenson, the Suicide Club was written in 1877, which featured three men..

Two men go around London in disguise having a jolly good time, when they encounter a young man offering them a dish of cream tarts.

They accept but only on the condition that they dine with him, where it is revealed that the young man is a member of the Suicide Club.

Curious, the men attend a meeting where they find a number of young men, all bored with their lives.

The most sinister part of the Suicide Club is that the men draw lots to see who will die that week, the twist being that the victim does not die by his own hand, but by another member's.

This poster is 17 inches wide by 22 inches high, generous black ink lushly printed on parchment stock.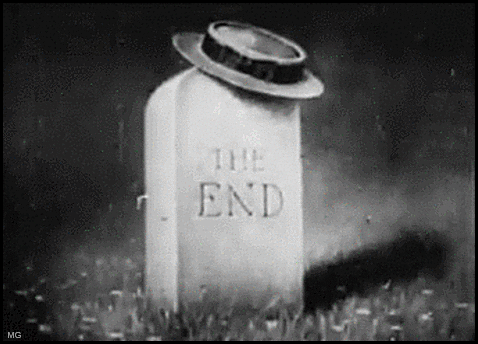 ---
PLEASE NOTE:
This poster image was hand-drawn by Madame Talbot using nothing more than a vintage rapidograph pen and Dr. P. H. Martin's Bombay Black India ink on Cresent 201.6 Hot Press Medium Weight illustration board.

After completion, the image is hand-delivered to Ryan Gwinner Press in Portland, Oregon and printed on an offset printing press.

Absolutely no computers were used in the creation of this poster - from start to finish.

The copyright notice is on the website image only and not on the printed poster.
---
---