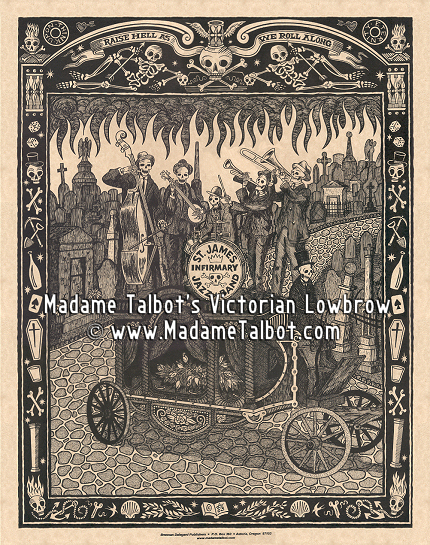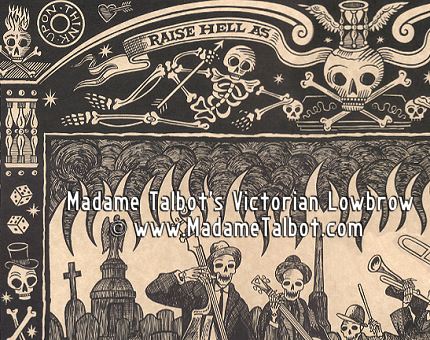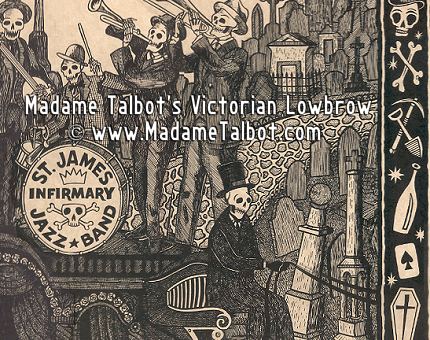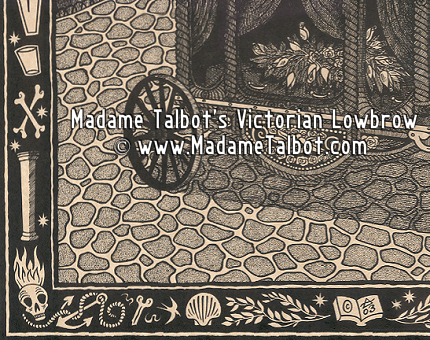 St. James Infirmary New Orleans Jazz Funeral Poster
#PSTR-1022




I went down to St. James Infirmary,
Saw my baby there,
She was lying' on a long white table,
So sweet, so cold, so fair.

Went up to see the doctor
"She's very low," he said;
Went back to see my baby;
Great God! She was lyin' there dead.

Now, when I die, bury me in my straight-leg britches,
Put on a box-back coat and a Stetson hat;
Put a twenty-dollar gold piece on my watch-chain,
So the gang'll know I died standing pat.

Take a look at this Funeral Jazz Band of skeleton ghouls. Their raucous music is just a raising hell as they roll along.

This poster is 17 inches wide by 22 inches high, generous black ink lushly printed on parchment stock.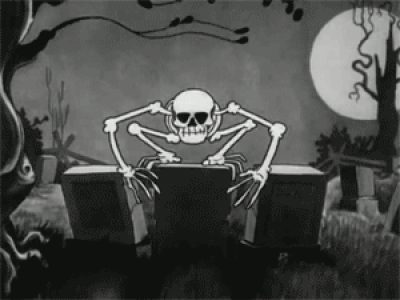 ---
PLEASE NOTE:
This poster image was hand-drawn by Madame Talbot using General's Cedar Pointe #333-2HB pencils on Crescent 201.6 Hot Press Medium Weight illustration board at original poster size. An antique Koh-i-Noor rapidograph pen and Dr. P. H. Martin's Bombay Black India ink were used for final inking.

After completion, the image was hand-delivered to Ryan Gwinner Press in Portland, Oregon and printed on an offset printing press.

Absolutely no computers were used in the creation of this poster - from start to finish.

The copyright notice is on the website image only and not on the printed poster.
---
---