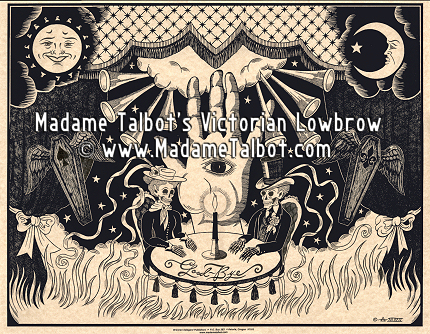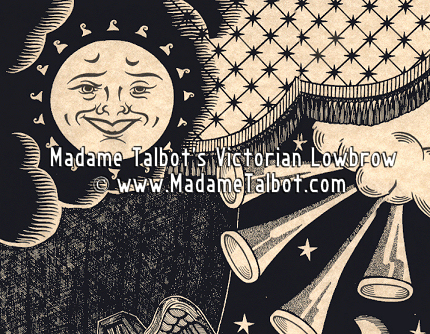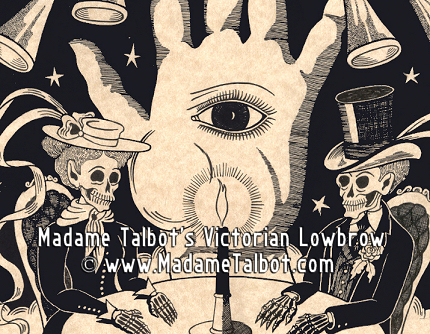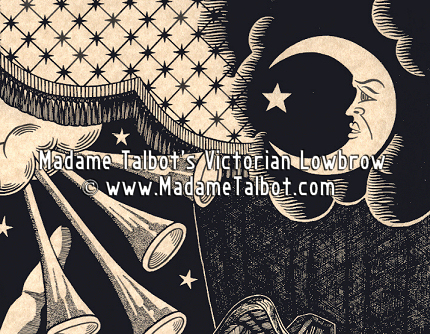 Ouija Houdini Halloween Skeleton Seance Poster
#PSTR-1084




During the mid-nineteenth century, the belief that the living was able to communicate with the dead was all the rage in Europe and America.

By 1850, being a spiritualist soon became an accepted profession. Soon a growing number of friends and families would gather around darkened tables, join hands and attempt to contact their dearly departed with the help of a professional medium or "sensitive."

Sťances were usually held with the usual knockings, table tipping, rappings on the walls and objects hurled across the room by unseen hands. The most famous woman to practice spiritualism of that era was Mary Todd Lincoln and Queen Victoria, who's belief in spiritualism grew stronger after both of their beloved husband's had died.

This poster is 22 inches wide by 17 inches high, generous black ink lushly printed on parchment stock.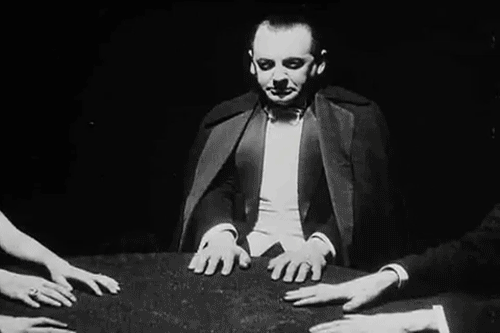 ---
PLEASE NOTE:
This poster image was hand-drawn by Madame Talbot using General's Cedar Pointe #333-2HB pencils on Crescent 201.6 Hot Press Medium Weight illustration board at original poster size. An antique Koh-i-Noor rapidograph pen and Dr. P. H. Martin's Bombay Black India ink were used for final inking.

After completion, the image was hand-delivered to Ryan Gwinner Press in Portland, Oregon and printed on an offset printing press.

Absolutely no computers were used in the creation of this poster - from start to finish.

The copyright notice is on the website image only and not on the printed poster.
---
---