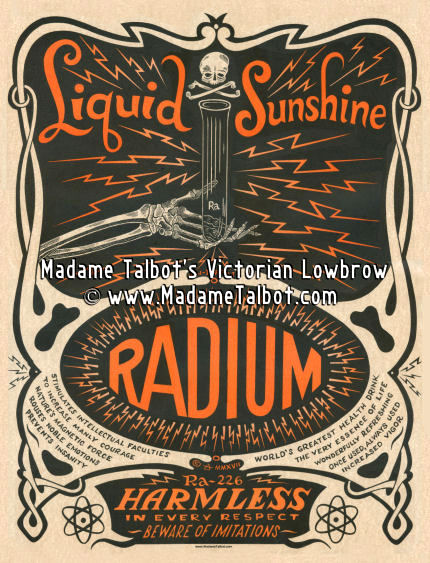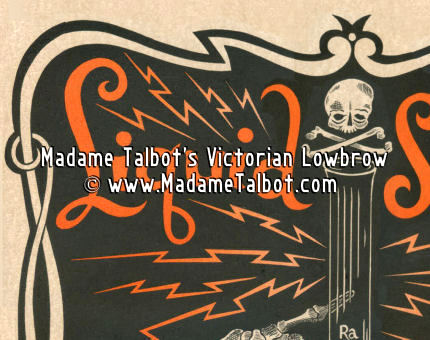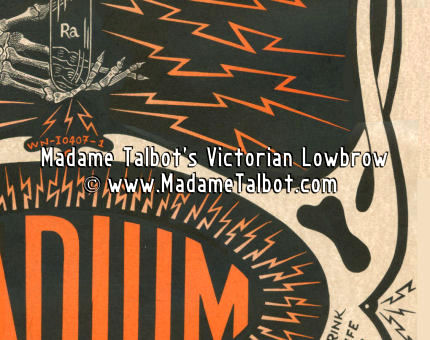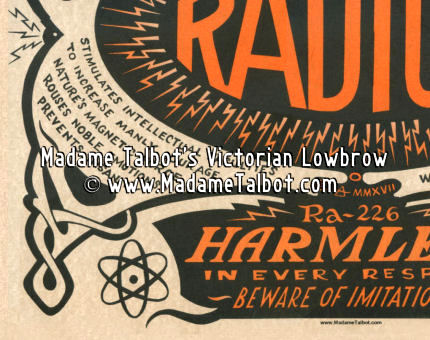 Liquid Sunshine Radium Poster
#PSTR-1126




During the early 1900s, radium was once considered more valuable than gold. Radium or radon laced water was called "liquid sunshine" because it was considered to be a magical elixir that could not only promote health and vigor, but prolonged life.

One rather famous product was known as Radithor which was heavily promoted by a millionaire steel tycoon named Eben Byers.

A sportsman and U.S. amateur golf champion, it was Byers physician who urged him to take Radithor to help heal a recent sports injury.

Byers was so convinced of its health benefits that he readily consumed up to three of the 2.2-ounce bottles a day.

He eventually ended up consuming close to 1,400 bottles at $1.00 each between 1928 and 1930 before eventually dying in 1932 of radium poisoning at the age of 51.

By then he had not only lost his zip but most of his teeth from bone decay, his body was covered with abscesses and he weighed 92 pounds.

The Wall Street Journal"s headline "The Radium Water Worked Fine Until His Jaw Came Off" was essentially the death knell for all radium products.

This poster is 17 inches wide by 22 inches high, vibrant orange and generous black ink lushly printed on parchment stock.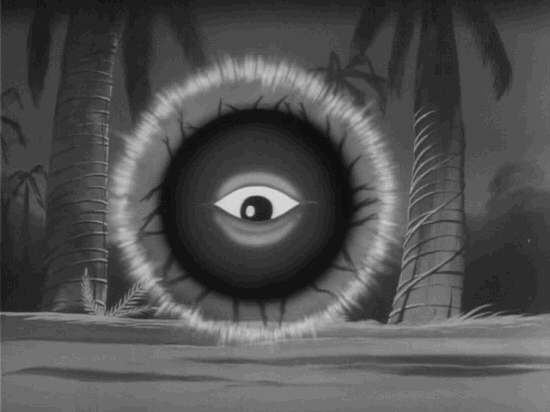 ---
PLEASE NOTE:
This poster image was hand-drawn by Madame Talbot using nothing more than a vintage rapidograph pen and Dr. P. H. Martin's Bombay Black India ink on Cresent 201.6 Hot Press Medium Weight illustration board.

After completion, the image is hand-delivered to Ryan Gwinner Press in Portland, Oregon and printed on an offset printing press.

Absolutely no computers were used in the creation of this poster - from start to finish.

The copyright notice is on the website image only and not on the printed poster.
---
---