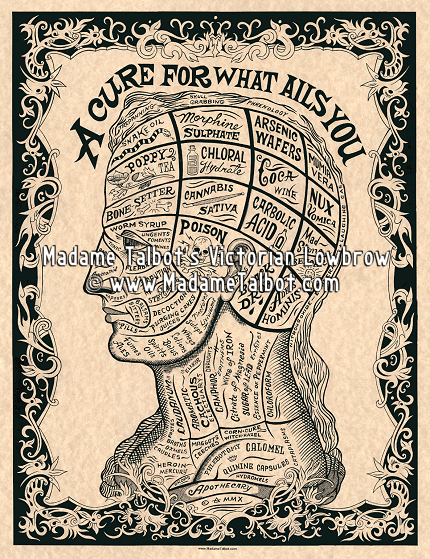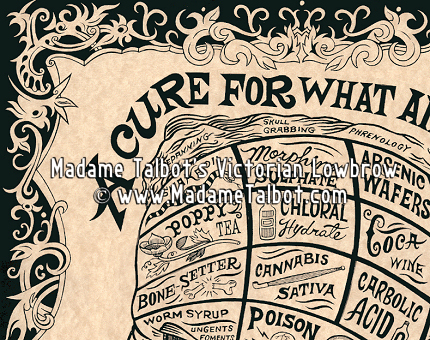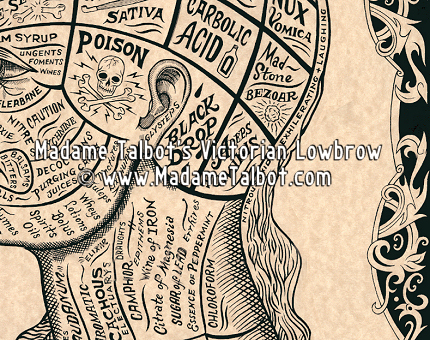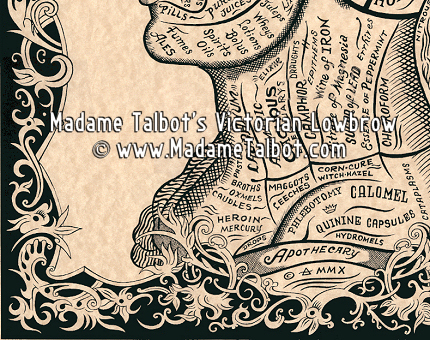 A Cure For What Ails You Poster
#PSTR-1060




In the old, old days, medicines were referred to as nostrum remedium which is Latin for "our remedy." During the Victorian era, there were quite a few medical compounds of questionable effectiveness that were made available to the unsuspecting public either through a doctor's prescription, over-the-counter, or the ever-popular snake-oil salesman.

Many folks also believed (and probably still do), that "the more bitter the medicine, the better the cure," which was why so many medicines tasted quite foul.

Many of the patent medicines were never patented, mostly so the purveyors could avoid having to reveal what was really in those medicines, the contents being either hazardous, addictive or simply nothing more than colored water.

During the 19-century, medicines were sold under colorful names with loud packaging and ads that made boastful, dubious claims of the medicine's healing properties. This poster pays homage to those cures.

This poster is 17 inches wide by 22 inches high, generous black ink lushly printed on parchment stock.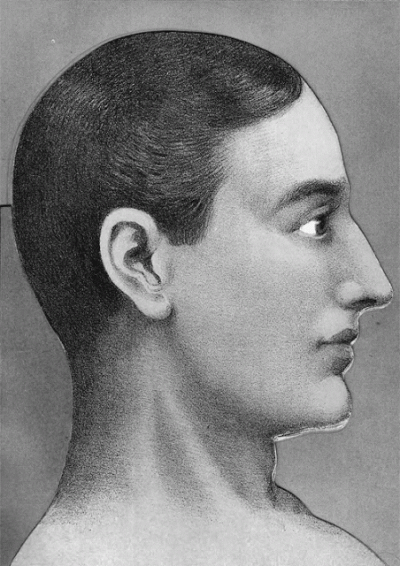 ---
PLEASE NOTE:
This poster image was hand-drawn by Madame Talbot using General's Cedar Pointe #333-2HB pencils on Crescent 201.6 Hot Press Medium Weight illustration board at original poster size. An antique Koh-i-Noor rapidograph pen and Dr. P. H. Martin's Bombay Black India ink were used for final inking.

After completion, the image was hand-delivered to Ryan Gwinner Press in Portland, Oregon and printed on an offset printing press.

Absolutely no computers were used in the creation of this poster - from start to finish.

The copyright notice is on the website image only and not on the printed poster.
---
---