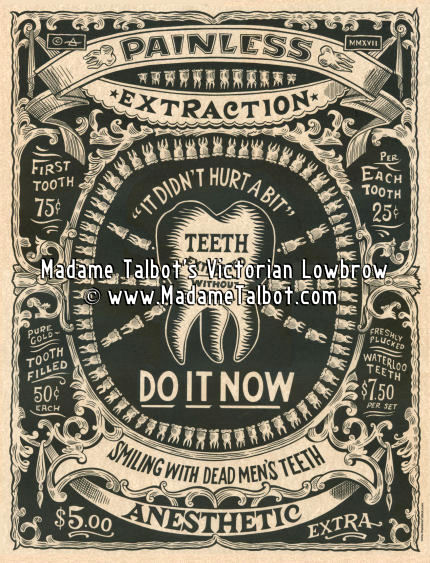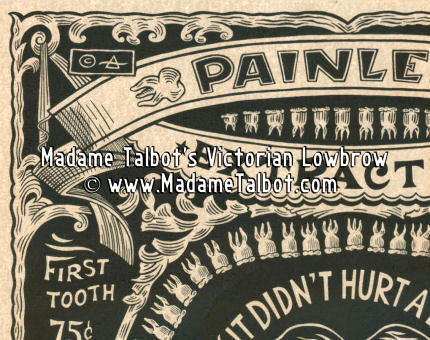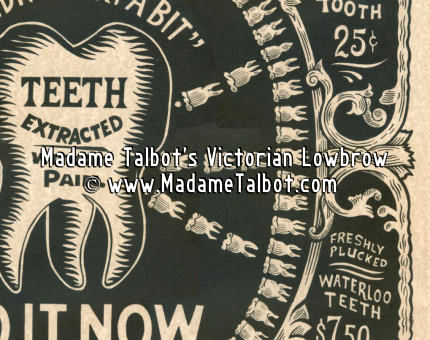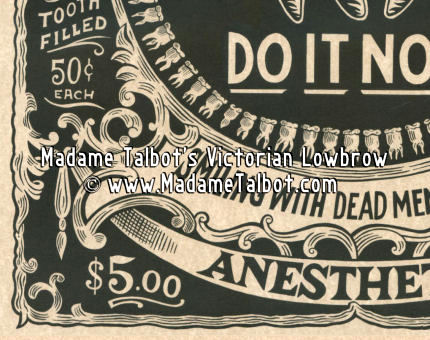 It Doesn't Hurt A Bit Poster
#PSTR-1128




During the era of Jane Austin, the upper classes could afford a greater range of treatments, including artificial teeth which were highly sought after by the sugar-consuming wealthy.

Ivory dentures were popular into the 18th century as well as real human teeth or 'Waterloo teeth.

These were sourced from battlefields or graveyards and were riveted into the base of the denture.

Before the 1800's, the practice of dentistry was still a long way from achieving professional status.

This poster is 17 inches wide by 22 inches high, generous black ink lushly printed on parchment stock.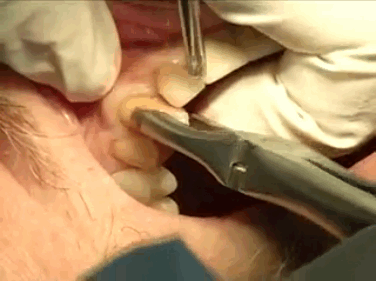 ---
PLEASE NOTE:
This poster image was hand-drawn by Madame Talbot using nothing more than a vintage rapidograph pen and Dr. P. H. Martin's Bombay Black India ink on Cresent 201.6 Hot Press Medium Weight illustration board.

After completion, the image is hand-delivered to Ryan Gwinner Press in Portland, Oregon and printed on an offset printing press.

Absolutely no computers were used in the creation of this poster - from start to finish.

The copyright notice is on the website image only and not on the printed poster.
---
---