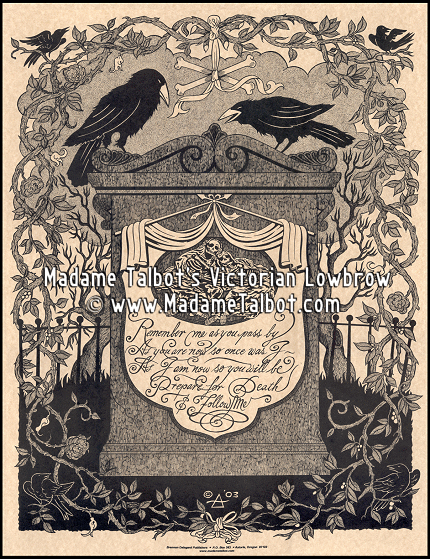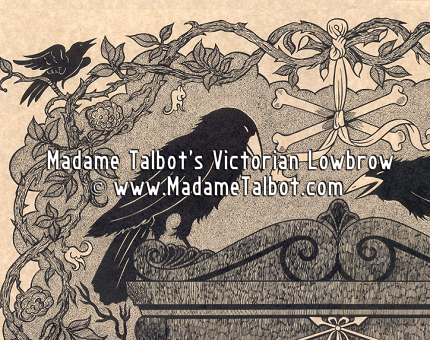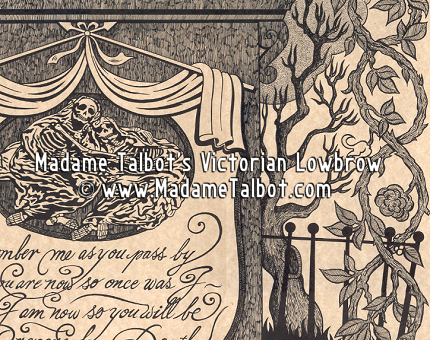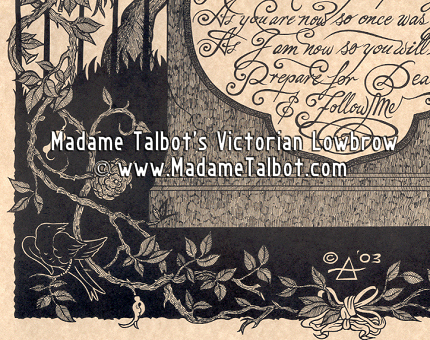 Remember Me Tombstone Raven Mourning Poster
#PSTR-1025




During the Victorian era, cemeteries were considered the place to be and the place to be seen. Some of the most interesting graveyards and cemeteries are located in England, Bunhill (probably from the words "Bone Hill"), Highgate and must we not forget the most poetic and beautiful of all, Père-Lachaise cemetery, which is located in romantic Paris, France.

At the bottom of the tombstone in the poster is an old saying that had once benn inscribed in stone:




Remember me as you pass by

As you are now so once was I -

As I am now so you will be

Prepare for death and follow me.



This poster is 17 inches wide by 22 inches high, generous black ink lushly printed on parchment stock.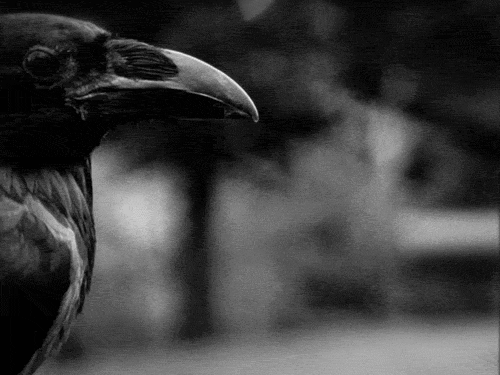 ---
PLEASE NOTE:
This poster image was hand-drawn by Madame Talbot using General's Cedar Pointe #333-2HB pencils on Crescent 201.6 Hot Press Medium Weight illustration board at original poster size. An antique Koh-i-Noor rapidograph pen and Dr. P. H. Martin's Bombay Black India ink were used for final inking.

After completion, the image was hand-delivered to Ryan Gwinner Press in Portland, Oregon and printed on an offset printing press.

Absolutely no computers were used in the creation of this poster - from start to finish.

The copyright notice is on the website image only and not on the printed poster.
---
---