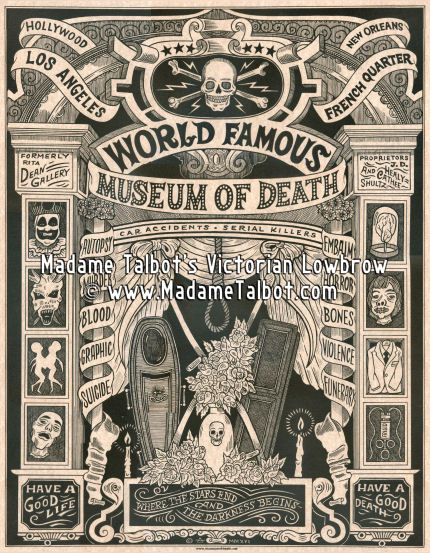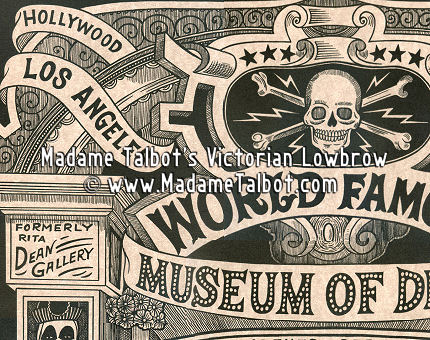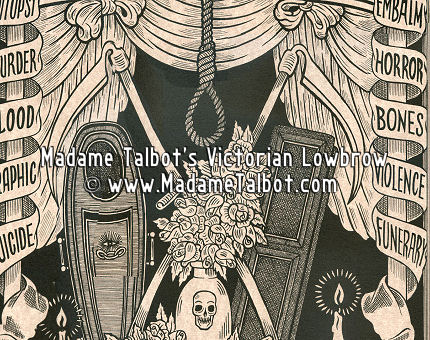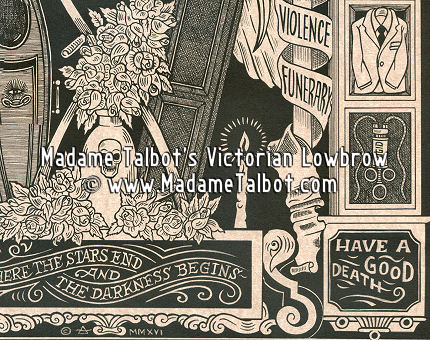 The Museum of Death Poster
#PSTR-1132




We are very proud to present this one-of-a-kind poster that was created just for the world famous Museum of Death (located in Los Angeles and New Orleans).

About the Museum of Death (from their website here)

The World Famous Museum of Death was founded in June, 1995, originally located in San Diego's 1st mortuary in a building once owned by Wyatt Earp.

Evolving from the controversial art gallery the Rita Dean, founders JD Healy and Cathee Shultz realized the void in the death education in this country and decided to make death their life's work.

Reopened in Hollywood, California, the Museum of Death houses the world's largest collection of serial murderer artwork, photos of the Charles Manson crime scenes, the guillotined severed head of the Blue Beard of Paris (Henri Landru), original crime scene and morgue photos from the grisly Black Dahlia murder, a body bag and coffin collection, replicas of full size execution devices, mortician and autopsy instruments, pet death taxidermy, and so much more!

This poster is 17 inches wide by 22 inches high, generous black ink lushly printed on parchment stock.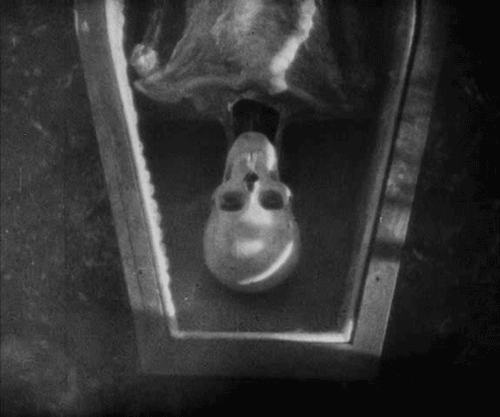 ---
PLEASE NOTE:
This poster image was hand-drawn by Madame Talbot using nothing more than a vintage rapidograph pen and Dr. P. H. Martin's Bombay Black India ink on Cresent 201.6 Hot Press Medium Weight illustration board.

After completion, the image is hand-delivered to Ryan Gwinner Press in Portland, Oregon and printed on an offset printing press.

Absolutely no computers were used in the creation of this poster - from start to finish.

The copyright notice is on the website image only and not on the printed poster.
---
---