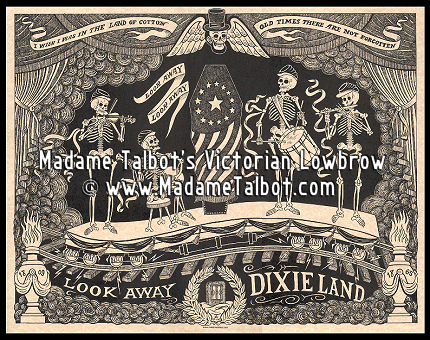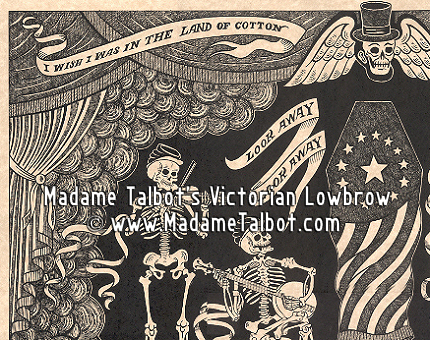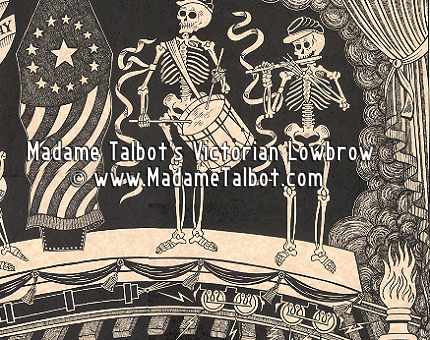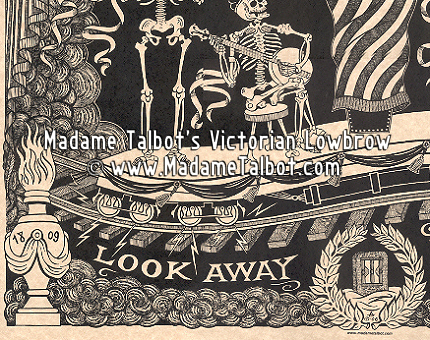 Abraham Lincoln's Funeral Ghost Train Poster
#PSTR-1044




After the president was killed on Good Friday, April 14, 1865, the train carrying his body and three hundred mourners began the funeral journey, which reportedly has never ended.

In the month of April, the air on the railroad tracks became very cold and cutting although the air on either side of the tracks remained quite warm. When the watchmen noticed this strange metamorphosis, they slipped off the tracks and sat down to watch the passing of a most unique spectre train, the Phantom Lincoln Funeral Train.

All clocks and watches suddenly stop as soon as the pilot engine would come into view with its black streamers and a band of spectral musicians playing dirges. The Phantom Train's passengers consisted of an honor guard of fallen Union soldiers, who guarded the single large coffin that held Lincoln's body.

The very track itself seemed covered with a black funeral crape in honor of the martyred president while misty clouds concealed the moon. When the last car had disappeared, clocks and watches began running again, although they were now five to eight minutes behind. Everywhere on the road, the old-time railroad men insisted, all timepieces were found to be behind because of the Phantom Lincoln Funeral Train.

The phantom train never reaches it's destination.

This poster is 22 inches wide by 17 inches high, generous black ink lushly printed on parchment stock.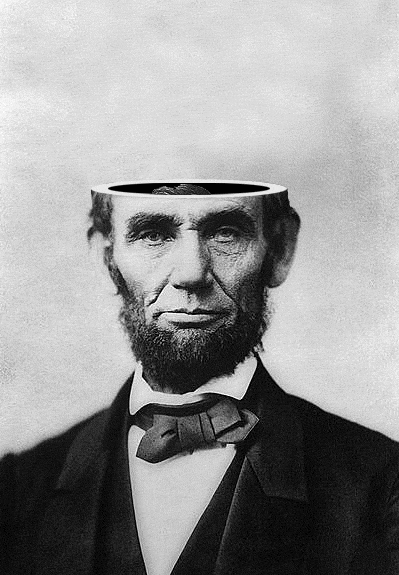 ---
PLEASE NOTE:
This poster image was hand-drawn by Madame Talbot using General's Cedar Pointe #333-2HB pencils on Crescent 201.6 Hot Press Medium Weight illustration board at original poster size. An antique Koh-i-Noor rapidograph pen and Dr. P. H. Martin's Bombay Black India ink were used for final inking.

After completion, the image was hand-delivered to Ryan Gwinner Press in Portland, Oregon and printed on an offset printing press.

Absolutely no computers were used in the creation of this poster - from start to finish.

The copyright notice is on the website image only and not on the printed poster.
---
---