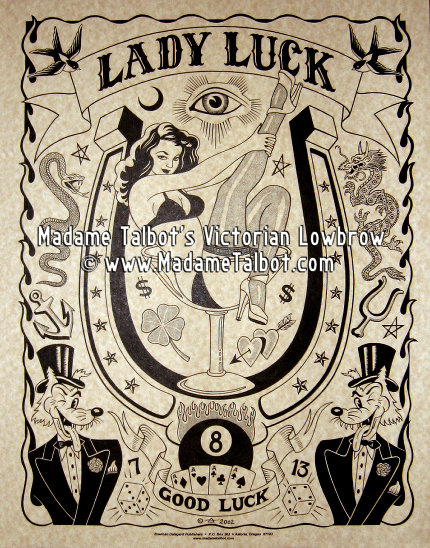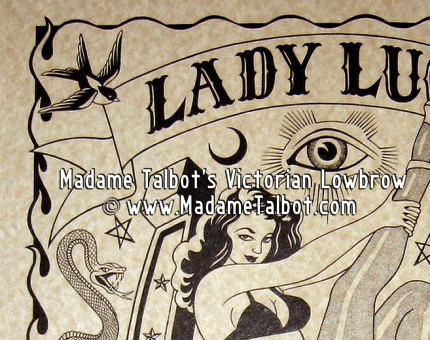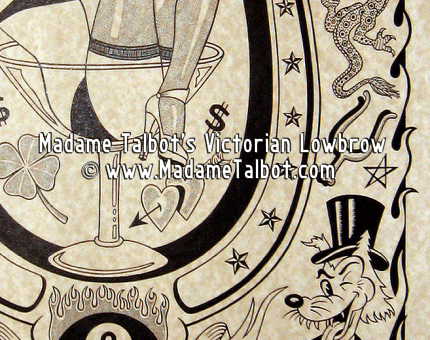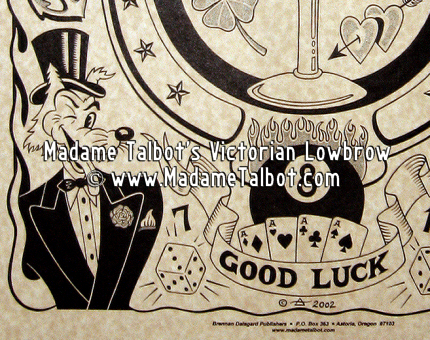 Lady Luck Poker Tattoo Lowbrow Poster
#PSTR-1092




We all could use a little bit of Lady Luck these days, and this charming show broad is going to do her best to bring it all to you. Look at all that surrounds her: a horseshoe, the eight ball, dices rolling lucky sevens, a wishbone, swallows spotting land, four-leaf clover and a whole lot more filling her bubbly glass.

Lady Luck--this lovely icon of the tattoo and gambling circles--has been adorned on the skin of many a sailor heading out to sea. And many of those sailors-after embarking on dangerous journeys--did return to their loved ones to live long and prosperous lives. What are you waiting for?

Will this Lady Luck poster help to ward off so-called evil spirits and bring unto the possessor Good Luck, health and happiness? That is not our guarantee though we sincerely hope so. We make no claims to the effectiveness of good luck symbols, but many scientists claim that their psychological benefits are great. And, if you are among those who will benefit, why not put this stunning poster on your wall?

This poster is 17 inches wide by 22 inches high, generous black ink lushly printed on parchment stock.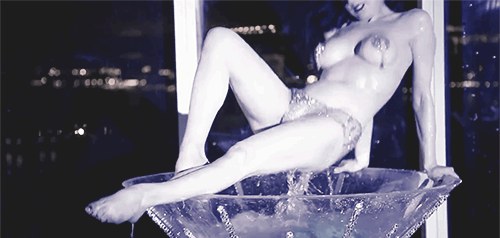 ---
PLEASE NOTE:
This poster image was hand-drawn by Madame Talbot using General's Cedar Pointe #333-2HB pencils on Crescent 201.6 Hot Press Medium Weight illustration board at original poster size. An antique Koh-i-Noor rapidograph pen and Dr. P. H. Martin's Bombay Black India ink were used for final inking.

After completion, the image was hand-delivered to Ryan Gwinner Press in Portland, Oregon and printed on an offset printing press.

Absolutely no computers were used in the creation of this poster - from start to finish.

The copyright notice is on the website image only and not on the printed poster.
---
---