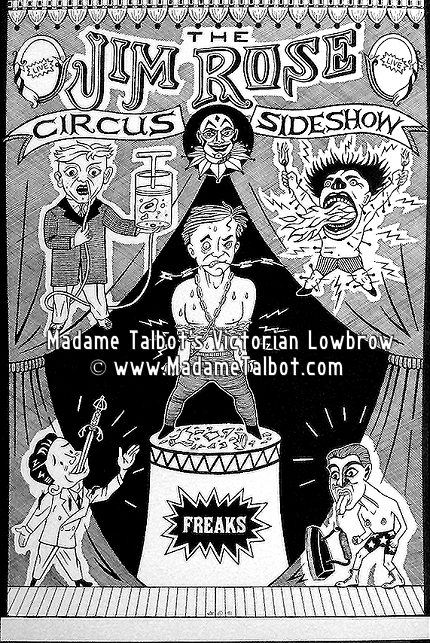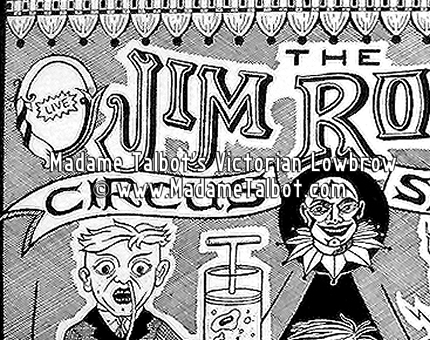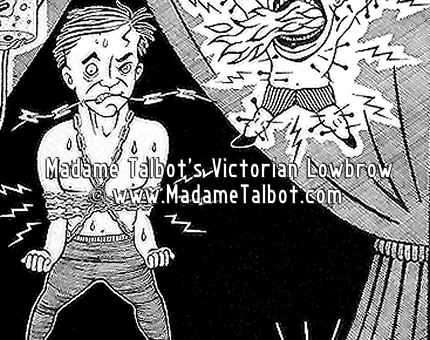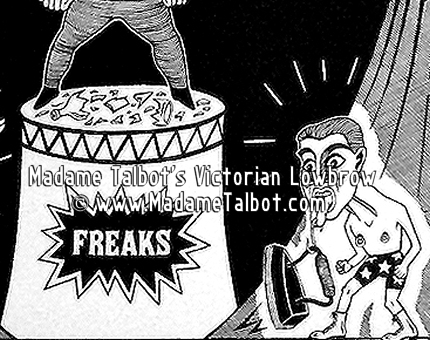 Jim Rose Circus Sideshow Classic Poster
#PSTR-1005




This is the poster that was created by Ashleigh Talbot for the Jim Rose Circus Sideshow. Jim Rose was the maniacal hypemaster of the original Jim Rose Circus Sideshow, featuring The Amazing Mister Lifto, the Torture King, Matt The Tube Crowley, Slug the Sword Swallower and his wife, Bebe The Circus Queen.

They came together to revive an ancient art form which had been nearly lost but not forgotten. In the early 1990's, their outrageous show caused screams, faints and scandal all around the globe.

Though the legend has increased with the passage of time, they left behind little but the memories. What are you waiting for?

This poster is 12 and 1/2 inches wide by 18 and 3/4 inches high, generous black ink lushly printed on glossy white stock.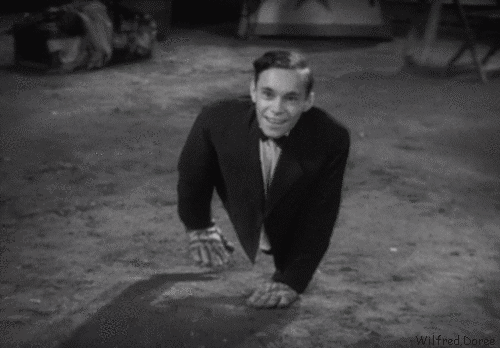 ---
PLEASE NOTE:
This poster image was hand-drawn by Madame Talbot using General's Cedar Pointe #333-2HB pencils on Crescent 201.6 Hot Press Medium Weight illustration board at original poster size. An antique Koh-i-Noor rapidograph pen and Dr. P. H. Martin's Bombay Black India ink were used for final inking.

After completion, the image was hand-delivered to Ryan Gwinner Press in Portland, Oregon and printed on an offset printing press.

Absolutely no computers were used in the creation of this poster - from start to finish.

The copyright notice is on the website image only and not on the printed poster.
---
---