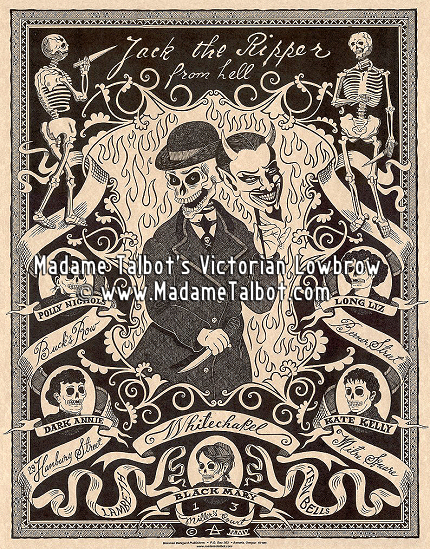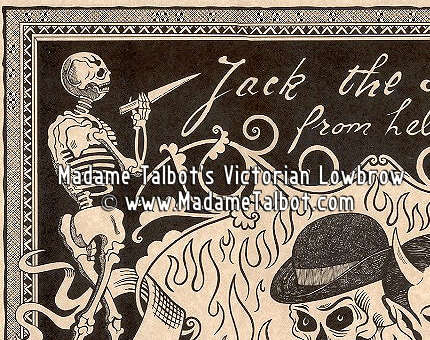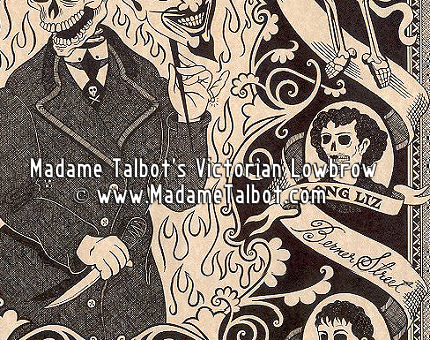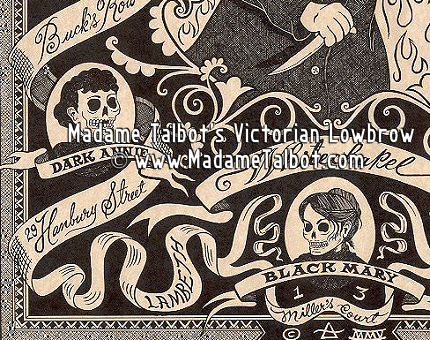 Jack the Ripper Poster
#PSTR-1037




The sensational brutal murders of five prostitutes in London's East End in the autumn of 1888 by an unknown killer who came to be called `Jack the Ripper' are probably the most famous unsolved crimes in history.

The five "soiled doves" were stabbed to death in Whitechapel between August 31st and November 9th, 1888, always late at night. Then, for unknown reasons, the killings stopped.

Mary Ann (Polly) Nichols - August 31st, 1888

Annie Chapman - September 8th, 1888

Elizabeth Stride - September 30th, 1888

Catharine Eddowes - September 30th, 1888
(about half-a-mile apart from Elizabeth Stride)

and Mary Jane Kelly - November 9th, 1888

The women were not merely just murdered, but horribly mutilated, with organs and other private bits removed and some possibility eaten. The Mary Jane Kelly was mutilated nearly beyond recognition. The photographs of the bodies even today are still deeply shocking because of their incredible savagery.

This poster is 17 inches wide by 22 inches high, generous black ink lushly printed on parchment stock.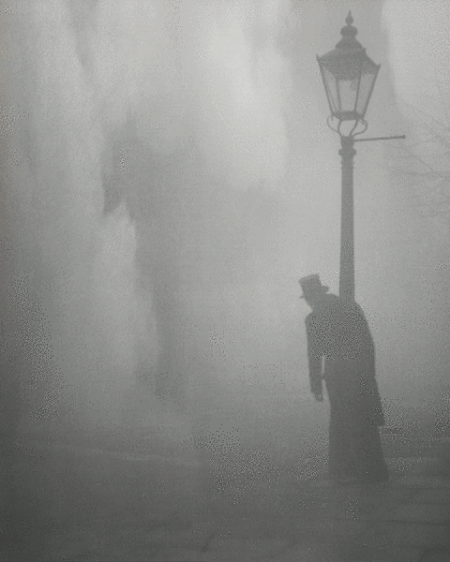 ---
PLEASE NOTE:
This poster image was hand-drawn by Madame Talbot using General's Cedar Pointe #333-2HB pencils on Crescent 201.6 Hot Press Medium Weight illustration board at original poster size. An antique Koh-i-Noor rapidograph pen and Dr. P. H. Martin's Bombay Black India ink were used for final inking.

After completion, the image was hand-delivered to Ryan Gwinner Press in Portland, Oregon and printed on an offset printing press.

Absolutely no computers were used in the creation of this poster - from start to finish.

The copyright notice is on the website image only and not on the printed poster.
---
---