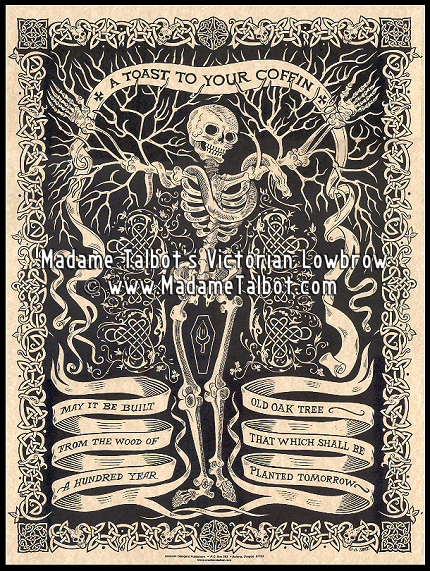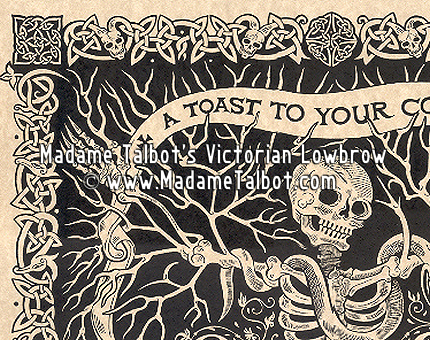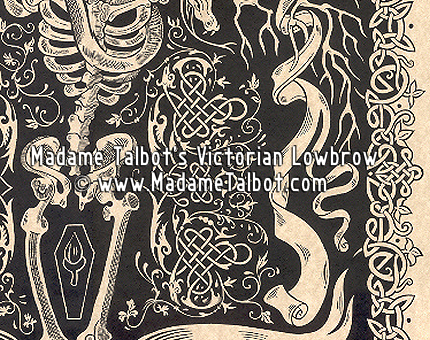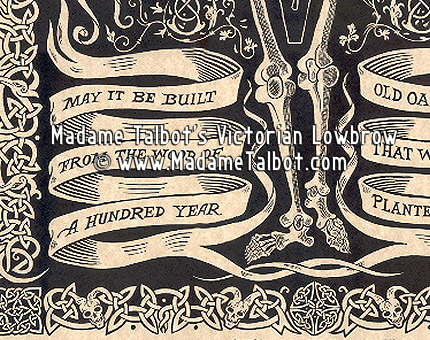 An Irish Toast to Your Coffin Poster
#PSTR-1040




A custom as old as time itself, would be the toast:

The word "toast," meaning a proposal of health, originated in Rome, where an actual bit of spiced, burned bread was dropped into wine to improve the drink's flavor, absorb its sediment, and thus make it more healthful.

The goblet of wine would be passed from guest to guest until it reached the person being honored who would drain the goblet and eat the morsel of bread in the bottom.

This poster celebrates the Irish toast, beautifully embellished with a Celtic symbol border, the oak tree the symbol of death and the acorn on the coffin a symbol of life.

This poster is 17 inches wide by 22 inches high, generous black ink lushly printed on parchment stock.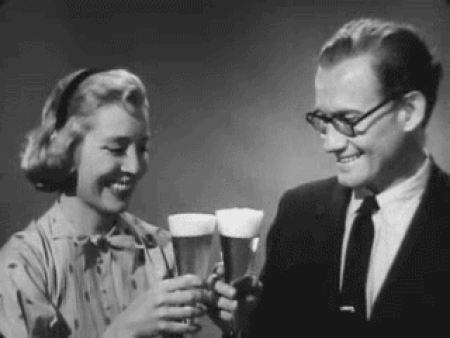 ---
PLEASE NOTE:
This poster image was hand-drawn by Madame Talbot using General's Cedar Pointe #333-2HB pencils on Crescent 201.6 Hot Press Medium Weight illustration board at original poster size. An antique Koh-i-Noor rapidograph pen and Dr. P. H. Martin's Bombay Black India ink were used for final inking.

After completion, the image was hand-delivered to Ryan Gwinner Press in Portland, Oregon and printed on an offset printing press.

Absolutely no computers were used in the creation of this poster - from start to finish.

The copyright notice is on the website image only and not on the printed poster.
---
---