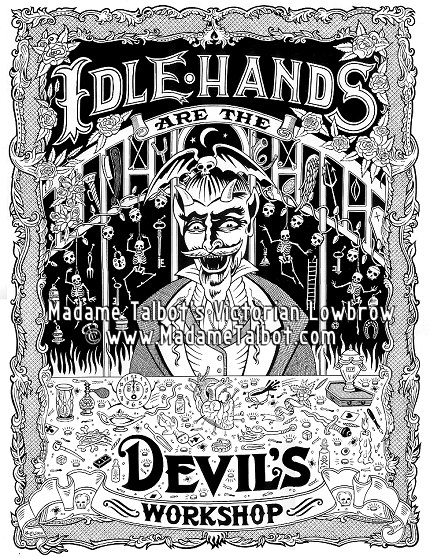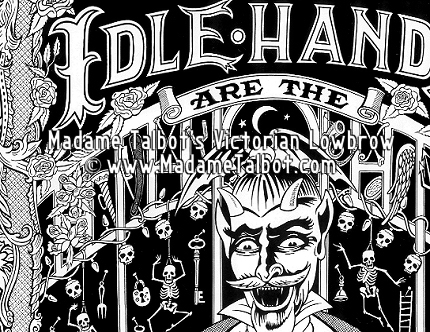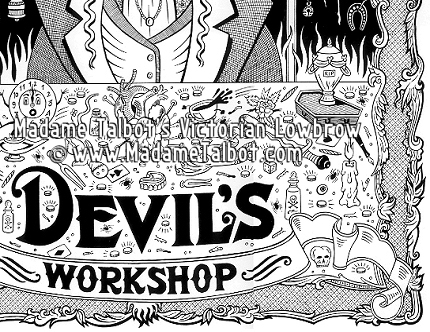 Idle Hands Are The Devil's Workshop Poster
#PSTR-1004




All hope abandon ye who descend into this creepy Devil's Workshop. Idle Hands Are the Devil's Workshop, and this demon has no shortage of vice spread out on his table. Some saved sinners have insisted that after gazing at this poster, they have forsaken all vice, ran to the nearest Catholic priest to confess their sins, and made a pact of abstinence and virtue for the rest of their living days.

We are skeptical of exaggeration and do not endorse such claims, but we do guarantee that you will enjoy having this neo-Victorian Devil in your place of work or play. From our hands to your walls.

This poster is 17 inches wide by 22 inches high, generous black ink lushly printed on glossy white stock.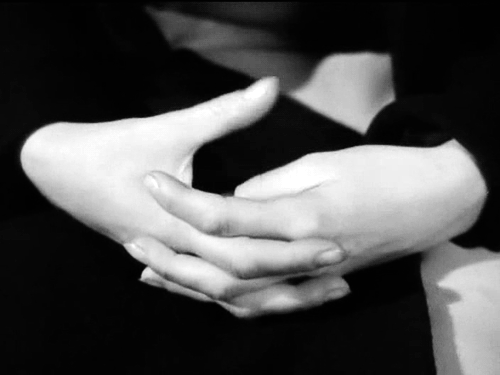 ---
PLEASE NOTE:
This poster image was hand-drawn by Madame Talbot using General's Cedar Pointe #333-2HB pencils on Crescent 201.6 Hot Press Medium Weight illustration board at original poster size. An antique Koh-i-Noor rapidograph pen and Dr. P. H. Martin's Bombay Black India ink were used for final inking.

After completion, the image was hand-delivered to Ryan Gwinner Press in Portland, Oregon and printed on an offset printing press.

Absolutely no computers were used in the creation of this poster - from start to finish.

The copyright notice is on the website image only and not on the printed poster.
---
---