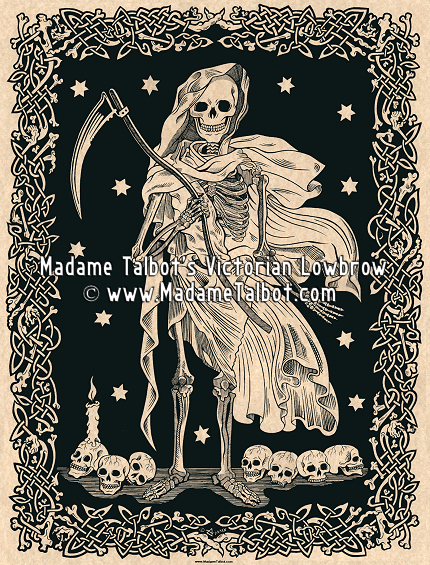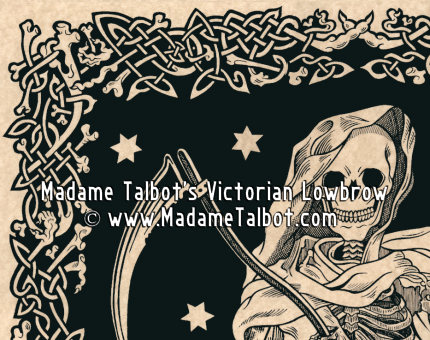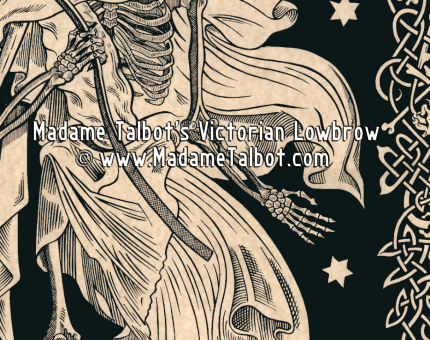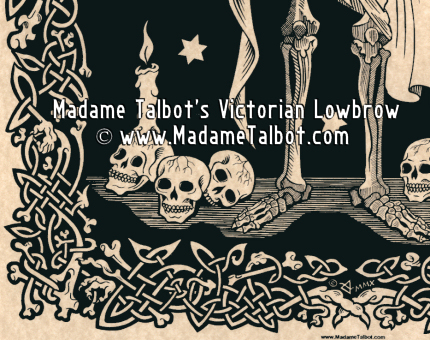 The Grim Reaper Poster
#PSTR-1064




The Grim Reaper is the name given for Death, which is often personified as a male form.

Beginning with the 15th century, the Grim Reaper was depicted as a skeletal figure who carried a large scythe and was seen wearing his burial shroud, which in modern times morphed into a black cloak with a hood.

Death can be found in the 15-century morality play Everyman and was first immortalized in the earliest recorded visual known as the Danse Macabre, a graphic mural which now lost, was once located in the cemetery of the Holy Innocents in Paris dating from 1424-25.

This poster is 17 inches wide by 22 inches high, generous black ink lushly printed on parchment stock.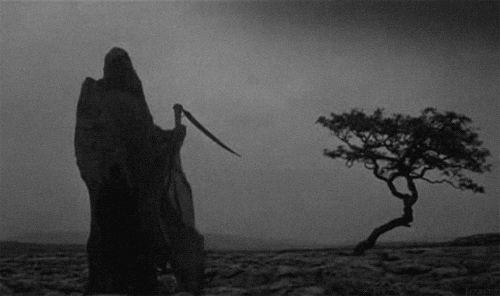 ---
PLEASE NOTE:
This poster image was hand-drawn by Madame Talbot using General's Cedar Pointe #333-2HB pencils on Crescent 201.6 Hot Press Medium Weight illustration board at original poster size. An antique Koh-i-Noor rapidograph pen and Dr. P. H. Martin's Bombay Black India ink were used for final inking.

After completion, the image was hand-delivered to Ryan Gwinner Press in Portland, Oregon and printed on an offset printing press.

Absolutely no computers were used in the creation of this poster - from start to finish.

The copyright notice is on the website image only and not on the printed poster.
---
---