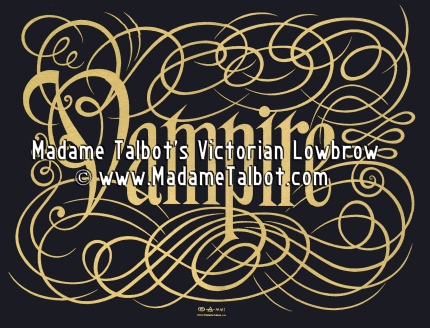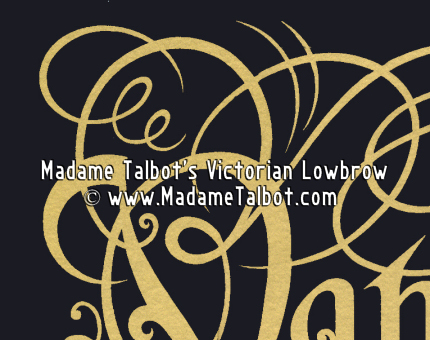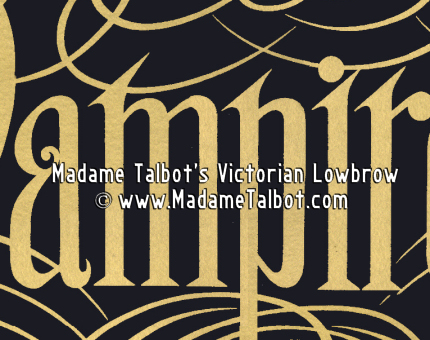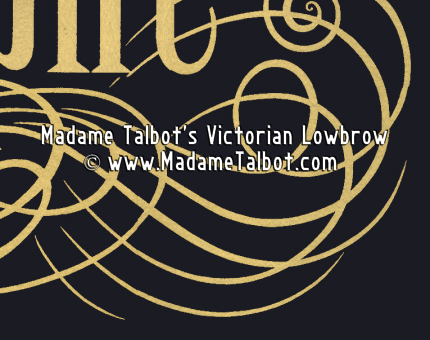 Gold and Black Vampire Calligraphy Poster
#PSTR-1082
Le Vampire
Toi qui, comme un coup de couteau,
Dans mon coeur plaintif es entrée;
Toi qui, forte comme un troupeau
De démons, vins, folle et parée,

De mon esprit humilié
Faire ton lit et ton domaine;
— Infâme à qui je suis lié
Comme le forçat à la chaîne,

Comme au jeu le joueur têtu,
Comme à la bouteille l'ivrogne,
Comme aux vermines la charogne
— Maudite, maudite sois-tu!

J'ai prié le glaive rapide
De conquérir ma liberté,
Et j'ai dit au poison perfide
De secourir ma lâcheté.

Hélas! le poison et le glaive
M'ont pris en dédain et m'ont dit:
«Tu n'es pas digne qu'on t'enlève
À ton esclavage maudit,

Imbécile! — de son empire
Si nos efforts te délivraient,
Tes baisers ressusciteraient
Le cadavre de ton vampire!»

— Charles Baudelaire - 1857

This poster is 22 inches wide by 17 inches high, generous metallic gold ink lushly printed on black stock.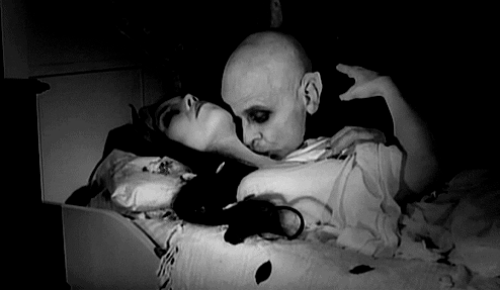 ---
PLEASE NOTE:
This poster image was hand-drawn by Madame Talbot using General's Cedar Pointe #333-2HB pencils on Crescent 201.6 Hot Press Medium Weight illustration board at original poster size. An antique Koh-i-Noor rapidograph pen and Dr. P. H. Martin's Bombay Black India ink were used for final inking.

After completion, the image was hand-delivered to Ryan Gwinner Press in Portland, Oregon and printed on an offset printing press.

Absolutely no computers were used in the creation of this poster - from start to finish.

The copyright notice is on the website image only and not on the printed poster.
---
---