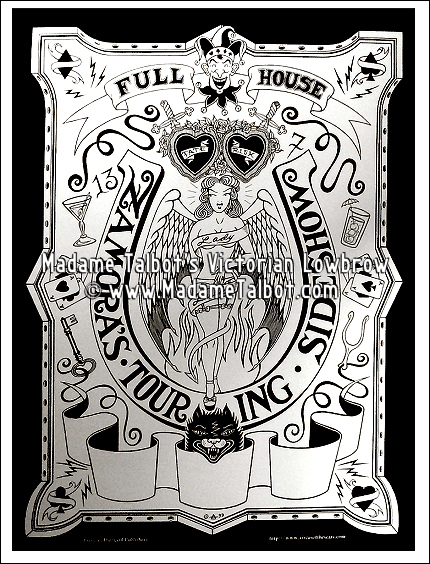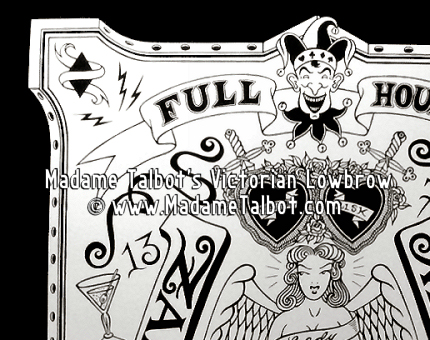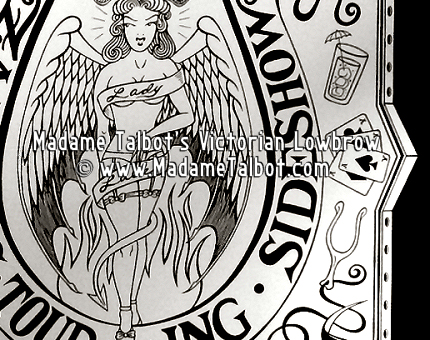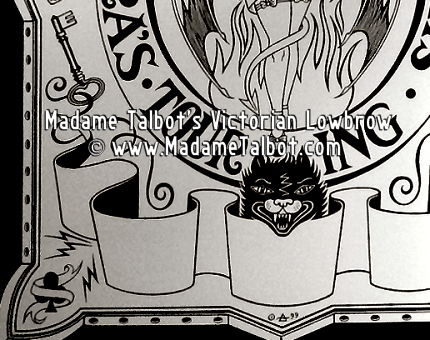 Zamora's Full House Circus Sideshow Poster
#PSTR-1003




This poster excites great interest when shown or exhibited--a very popular poster. Legend has it that some of the best sideshow performers of carnivals past hung similar posters in their private quarters for good luck.

This official tour poster was used by Zamora's Touring Sideshow and integrates many elements of alleged good fortune: Fate and risk walk hand in hand with the numbers lucky seven and lucky 13, a wishbone, a black cat, and a key. Most prominently: Lady Luck herself. Put one up on your favorite wall today because you deserve this poster!

This poster is 15 and 1/2 inches wide by 20 inches high, generous black ink lushly printed on glossy white stock.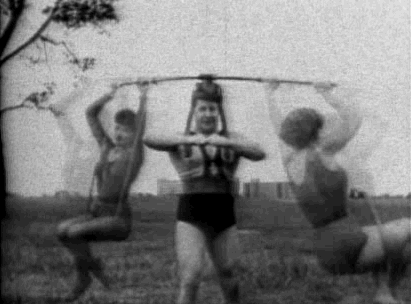 ---
PLEASE NOTE:
This poster image was hand-drawn by Madame Talbot using General's Cedar Pointe #333-2HB pencils on Crescent 201.6 Hot Press Medium Weight illustration board at original poster size. An antique Koh-i-Noor rapidograph pen and Dr. P. H. Martin's Bombay Black India ink were used for final inking.

After completion, the image was hand-delivered to Ryan Gwinner Press in Portland, Oregon and printed on an offset printing press.

Absolutely no computers were used in the creation of this poster - from start to finish.

The copyright notice is on the website image only and not on the printed poster.
---
---