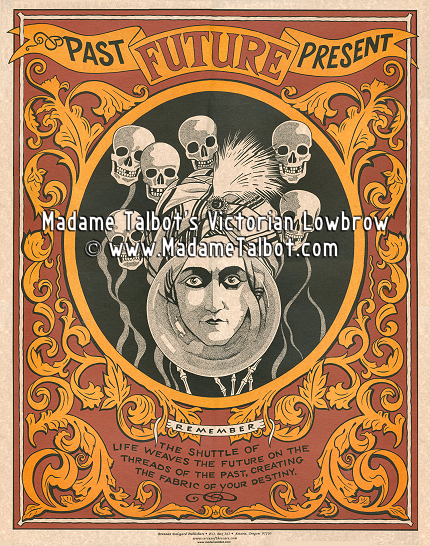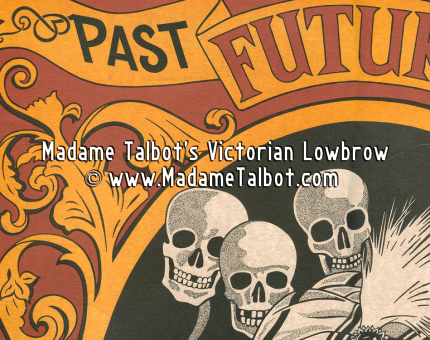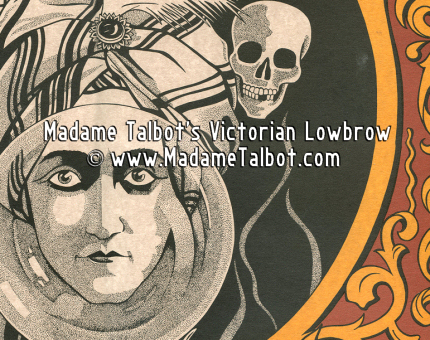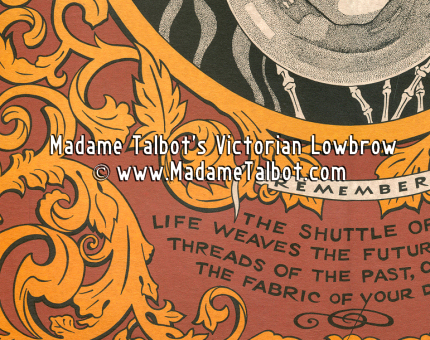 Fortune Teller Great Alexander Poster
#PSTR-1095




Watch those eyes, it is positively uncanny how the Fortune Teller will follow your every move around the room.

Past, Present and Future revealed. This poster is rich in Midway colors: lush gold, blood red and midnight black.

The bottom of this poster reads, "Remember, the shuttle of life weaves the future on the threads of the past, creating the fabric of your destiny."

The image for this poster was inspired by the famous seers, mitt-camp readers and spiritualists of yesteryear.

Is this the Great Alexander the Man Who Knows? Has he come back from the dead with a message from the great beyond?

Gaze into his eyes. The eyes will follow you around the room anywhere you go.

With this poster we do not make claims of divination or the power to foretell or prognosticate.

This poster is 17 inches wide by 22 inches high, generous black, orange and yellow ink lushly printed on parchment stock.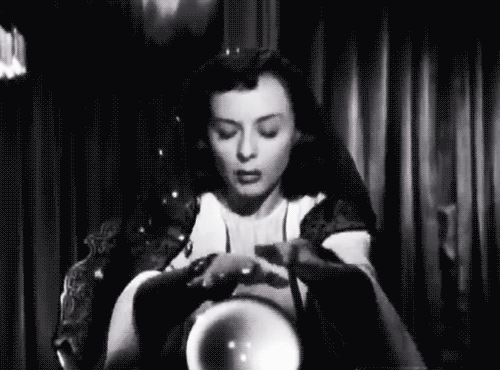 ---
PLEASE NOTE:
This poster image was hand-drawn by Madame Talbot using General's Cedar Pointe #333-2HB pencils on Crescent 201.6 Hot Press Medium Weight illustration board at original poster size. An antique Koh-i-Noor rapidograph pen and Dr. P. H. Martin's Bombay Black India ink were used for final inking.

After completion, the image was hand-delivered to Ryan Gwinner Press in Portland, Oregon and printed on an offset printing press.

Absolutely no computers were used in the creation of this poster - from start to finish.

The copyright notice is on the website image only and not on the printed poster.
---
---