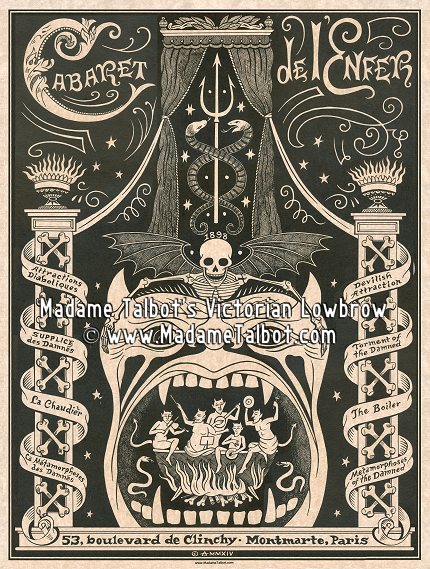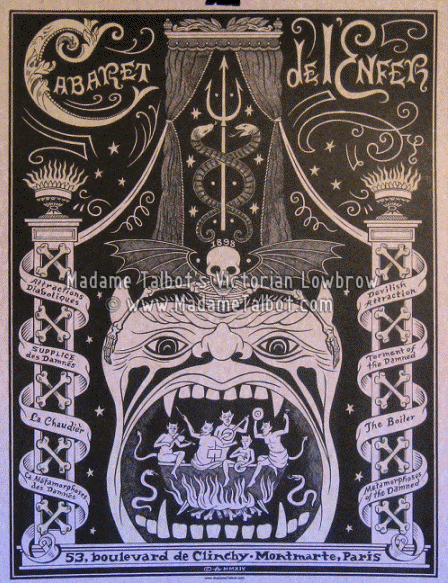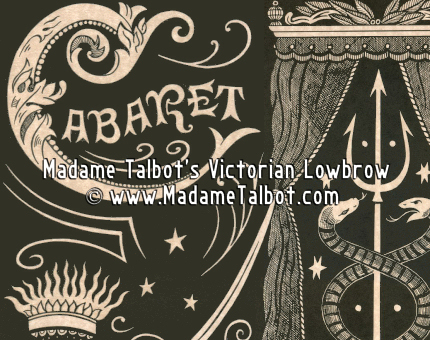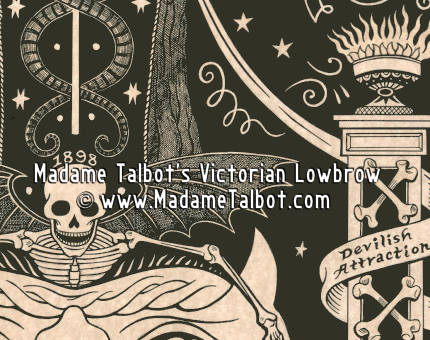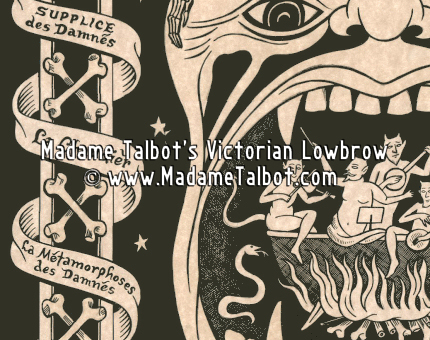 Paris Cabaret de L'Enfer
Glow in the Dark Poster Glow in the Dark Poster
#PSTR-1106



Bohemian Paris of To-Day was written by William Chambers Morrow and Édouard Cucuel and in it described their drinking exploits which occured during the Gay Nineties in Gay Paris.

They partook of two well-known Cabarets, Cabaret du Néant ("The Cabaret of Nothingness") and Cabaret de l'Enfer ("The Cabaret of the Inferno"), both in the Montmartre neighborhood.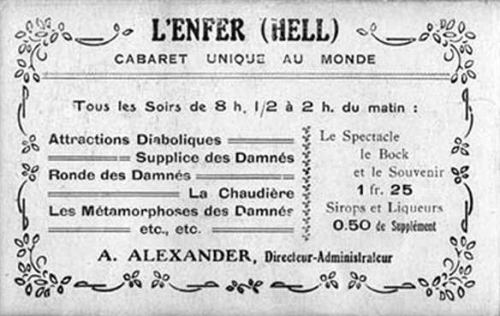 First there was Cabaret de L'Enfer - possibly the highlight of La Belle Époque: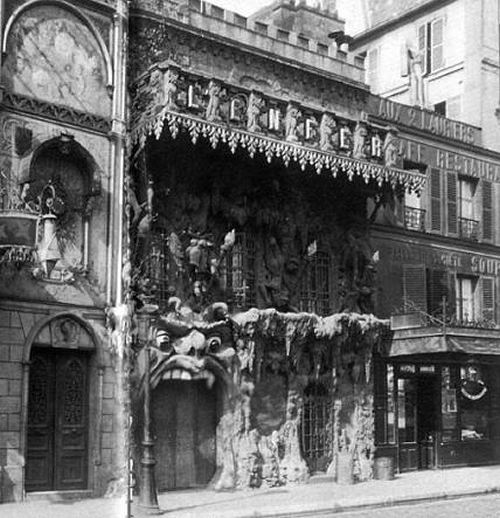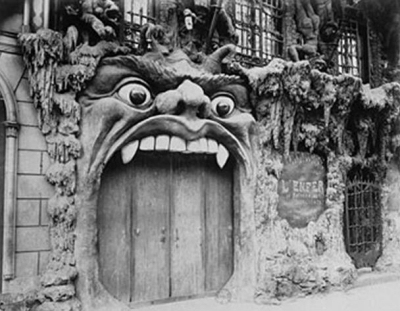 Once inside, the revelers witnessed a snake transform into a devil, were heckled by Satan, and were warned repeatedly of the scalding temperature. (To quote Morrow, "In spite of the half-molten condition of the rock-walls, the room was disagreeably chilly.")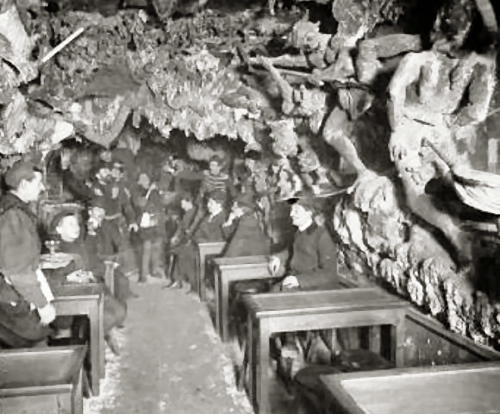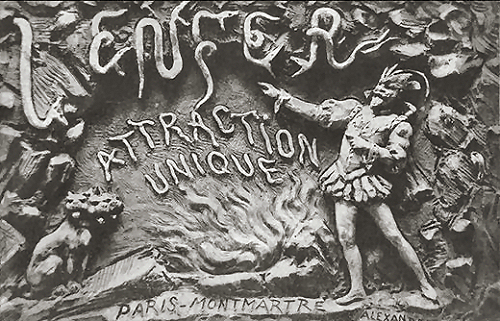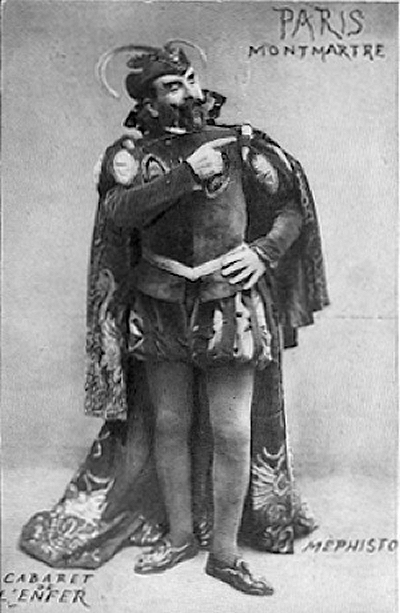 "Enter and be damned, the Evil One awaits you!" growled a chorus of rough voices.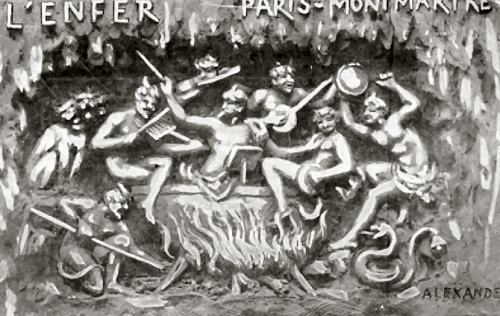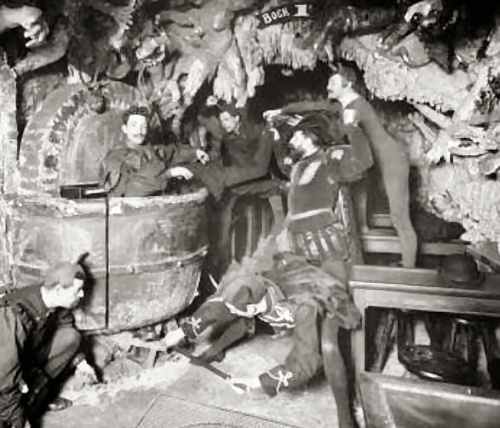 A caldron was suspended over a fire, and hopping within it were half a dozen devil musicians, male and female, playing a selection from "Faust" on stringed instruments, while red imps stood by, prodding with red-hot irons those who lagged in their performance.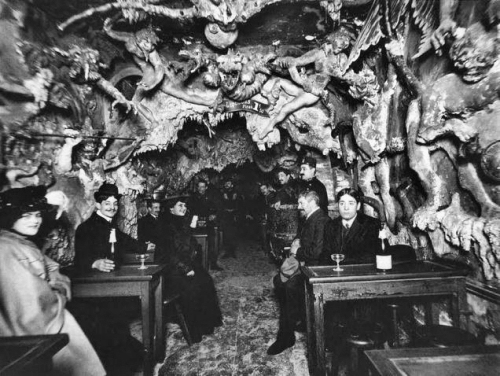 Crevices in the walls of this room ran with streams of molten gold and silver, and here and there were caverns lit up by smouldering fires from which thick smoke issued, and vapors emitting the odors of a volcano.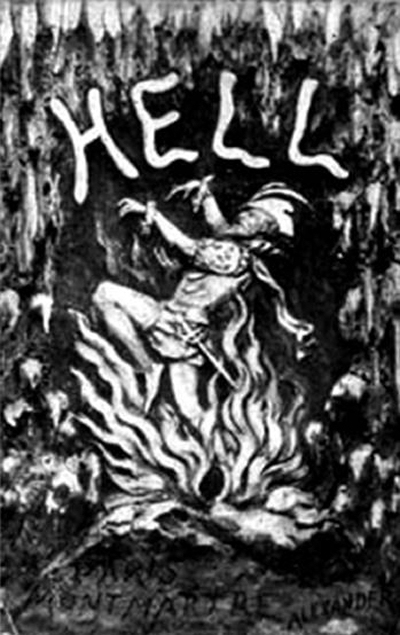 Flames would suddenly burst from clefts in the rocks, and thunder rolled through the caverns.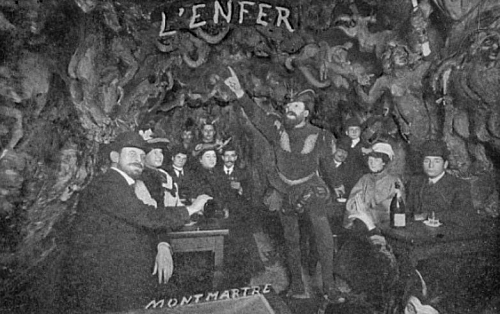 Red imps were everywhere, darting about noiselessly, some carrying beverages for the thirsty lost souls, others stirring the fires or turning somersaults.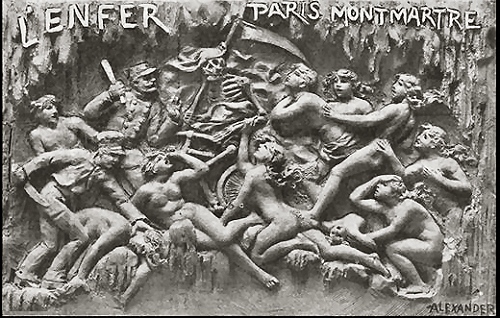 Everything was in a high state of motion.

This poster is 17 inches wide by 22 inches high, generous black ink and glow in the dark ink lushly printed on parchment stock.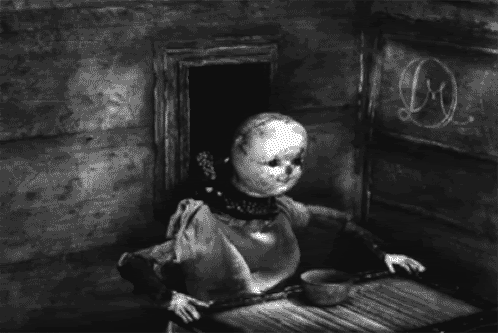 ---
PLEASE NOTE:
This poster image was hand-drawn by Madame Talbot using General's Cedar Pointe #333-2HB pencils on Crescent 201.6 Hot Press Medium Weight illustration board at original poster size. An antique Koh-i-Noor rapidograph pen and Dr. P. H. Martin's Bombay Black India ink were used for final inking.

After completion, the image was hand-delivered to Ryan Gwinner Press in Portland, Oregon and printed on an offset printing press.

Absolutely no computers were used in the creation of this poster - from start to finish.

The copyright notice is on the website image only and not on the printed poster.
---
---