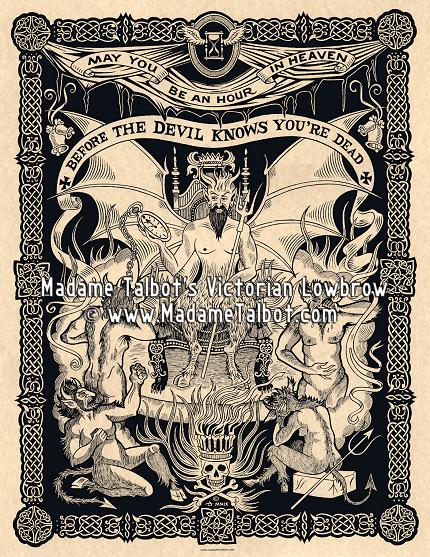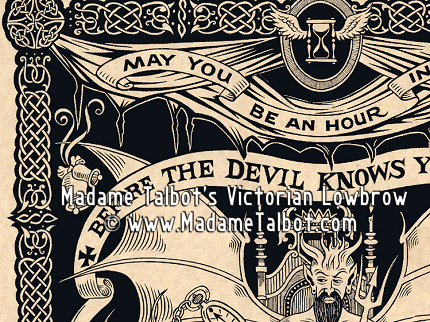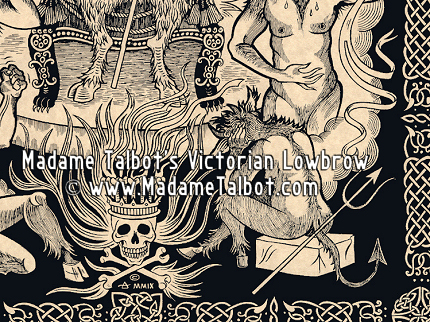 May You Be In Heaven Irish Toast Poster
#PSTR-1056




The Devil is well known in Celtic narratives; i.e. Caoránach, the 'monster' of Lough Derg, may be known as the mother of the devil, and Donn, ruler of the dead, were both used in portrayals in Irish folklore.

The earwig, a small centipede, is thought to be a disguise for the devil in Irish folklore. Speakers in Irish folklore conventionally refer to the devil as The Adversary, An tÁibhirseoir.

In most other instances the Celtic languages employ cognates borrowed from Latin, English, and French, e.g. Ir. diabhal; ScG diabhal; Manx jouyl; W diafol, diawl, cythraul; Corn. dyawl; Bret. diaoul.

This poster is 17 inches wide by 22 inches high, generous black ink lushly printed on parchment stock.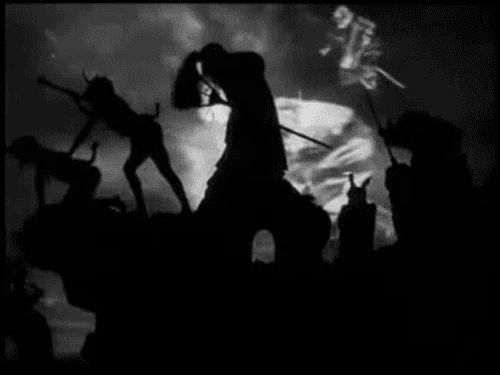 ---
PLEASE NOTE:
This poster image was hand-drawn by Madame Talbot using General's Cedar Pointe #333-2HB pencils on Crescent 201.6 Hot Press Medium Weight illustration board at original poster size. An antique Koh-i-Noor rapidograph pen and Dr. P. H. Martin's Bombay Black India ink were used for final inking.

After completion, the image was hand-delivered to Ryan Gwinner Press in Portland, Oregon and printed on an offset printing press.

Absolutely no computers were used in the creation of this poster - from start to finish.

The copyright notice is on the website image only and not on the printed poster.
---
---