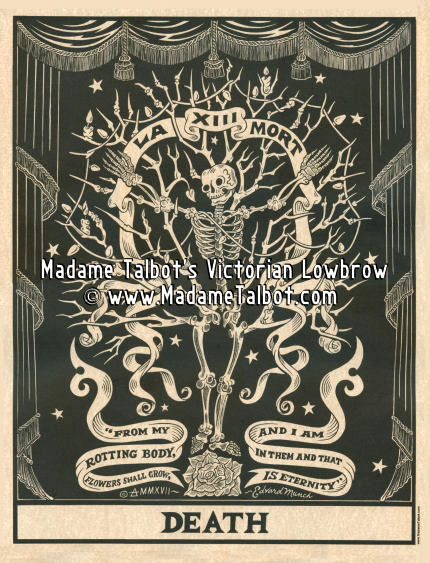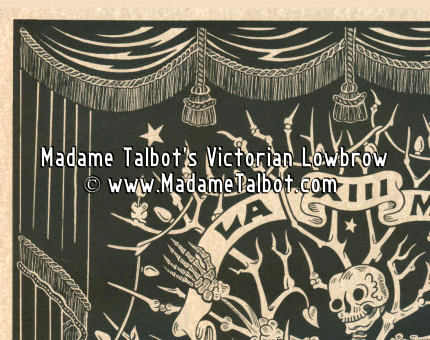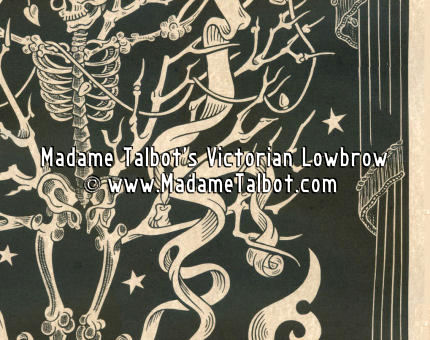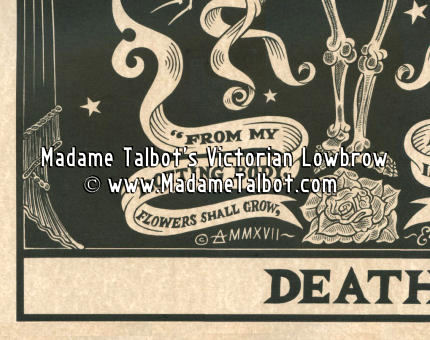 The Death Tarot Poster
#PSTR-1127




The Death tarot card symbolizes sudden and inevitable change and the death of the old self so that the new consciousness can emerge.

This experience can be saddening and painful and we may be reluctant to accept the inevitability of the ending.

To accept and recognize the necessity of endings liberates and allows for inner change, rebirth, and renewal.

This poster is 17 inches wide by 22 inches high, generous black ink lushly printed on parchment stock.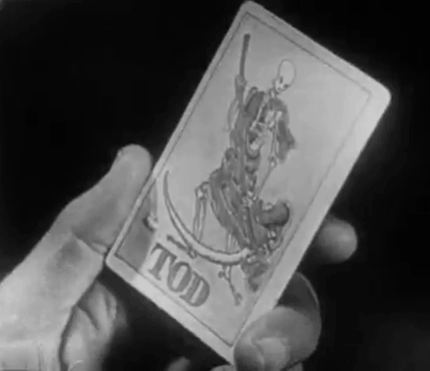 ---
PLEASE NOTE:
This poster image was hand-drawn by Madame Talbot using nothing more than a vintage rapidograph pen and Dr. P. H. Martin's Bombay Black India ink on Cresent 201.6 Hot Press Medium Weight illustration board.

After completion, the image is hand-delivered to Ryan Gwinner Press in Portland, Oregon and printed on an offset printing press.

Absolutely no computers were used in the creation of this poster - from start to finish.

The copyright notice is on the website image only and not on the printed poster.
---
---