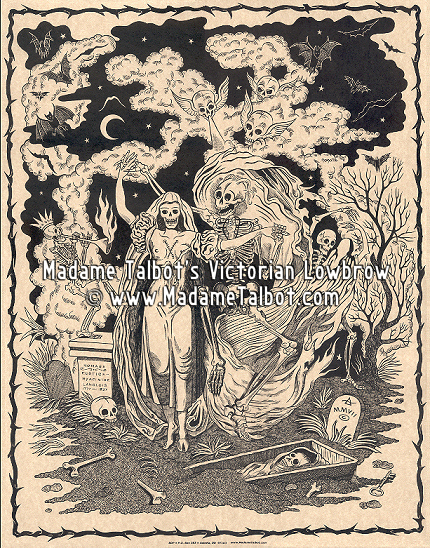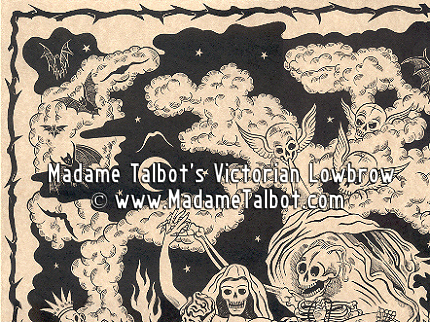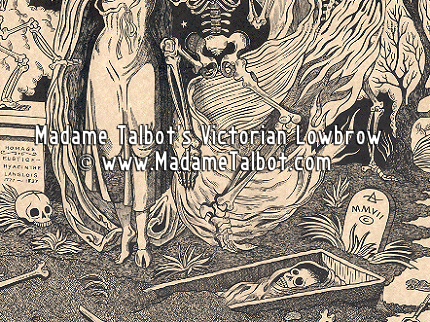 Danse Macabre Graveyard Poster
#PSTR-1049




This poster is an homage to Eustace-Hyacinthe LANGLOIS (1777 - 1837).

Lanflois' image first appeared in the Essai Historique, Philosophique et Pittoresque sur les Danses des Morts. n.c. : n.p., 1852, Plate Frontispiece.

The frontispiece of this pioneering study of the danse macabre theme shows death attended by demons, leading a placid woman into grave. The pose of both reminds one in fact of the chevalier at the ball, with his waltzing partner.

Madame Talbot has changed the image quite a bit in order to reflect her own tastes, while still keeping the integrity of the original theme.

This poster is 17 inches wide by 22 inches high, generous black ink lushly printed on parchment stock.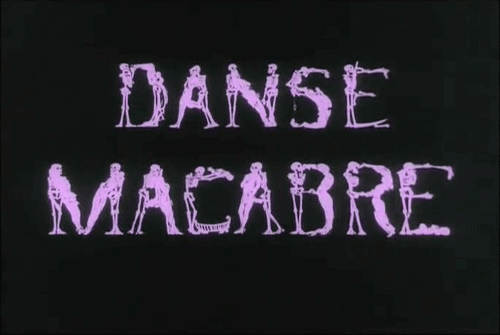 ---
PLEASE NOTE:
This poster image was hand-drawn by Madame Talbot using General's Cedar Pointe #333-2HB pencils on Crescent 201.6 Hot Press Medium Weight illustration board at original poster size. An antique Koh-i-Noor rapidograph pen and Dr. P. H. Martin's Bombay Black India ink were used for final inking.

After completion, the image was hand-delivered to Ryan Gwinner Press in Portland, Oregon and printed on an offset printing press.

Absolutely no computers were used in the creation of this poster - from start to finish.

The copyright notice is on the website image only and not on the printed poster.
---
---