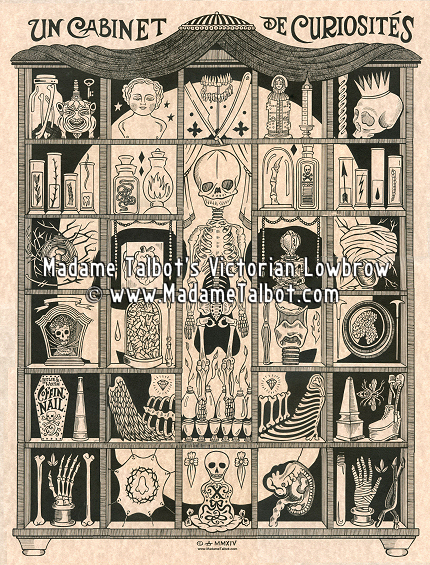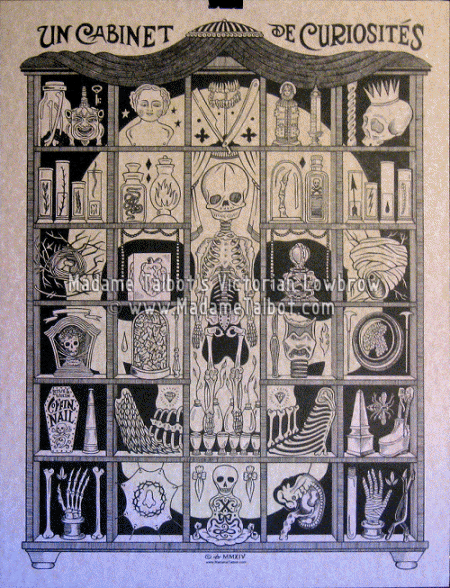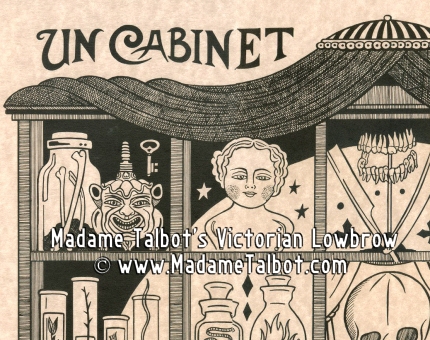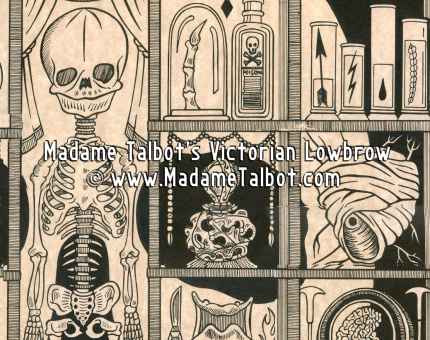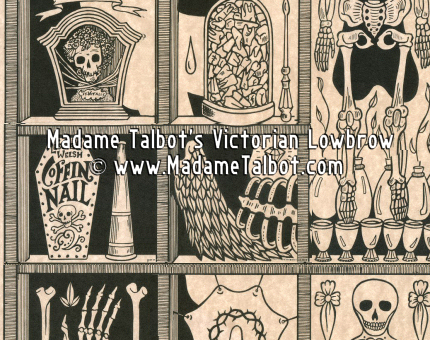 Curiosity Cabinet
Glow in the Dark Skull Poster
#PSTR-1104



Cabinets of curiosities are usually small collections or dioramas consisting of extraordinary, rare and wonderful objects.

This is a cabinet I drew using many items from my own private collection. Some of the items drawn: Mummy bitumen, Iron Maiden souvenir, human skull with crown, human finger bones under glass, laudanum bottle, bird's nest, hornet's nest, human heart in Lucite, Victorian European fetal skeleton, mounted bezoar from medieval apothecary once located in The Hague, Human skull of a Saint, human teeth, plastinated human brain slice, prosthetics, and more.

Step back and you will see a human skull.

Turn off the light and it glows in the dark! And under blacklight it really pops!

This poster is 17 inches wide by 22 inches high, generous black ink lushly printed on parchment stock.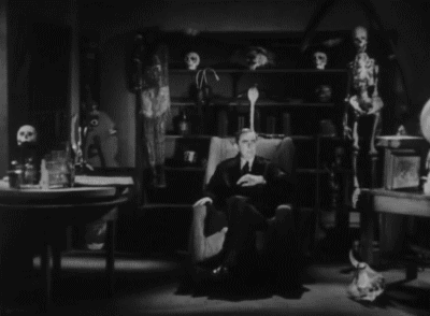 ---
PLEASE NOTE:
This poster image was hand-drawn by Madame Talbot using General's Cedar Pointe #333-2HB pencils on Crescent 201.6 Hot Press Medium Weight illustration board at original poster size. An antique Koh-i-Noor rapidograph pen and Dr. P. H. Martin's Bombay Black India ink were used for final inking.

After completion, the image was hand-delivered to Ryan Gwinner Press in Portland, Oregon and printed on an offset printing press.

Absolutely no computers were used in the creation of this poster - from start to finish.

The copyright notice is on the website image only and not on the printed poster.
---
---