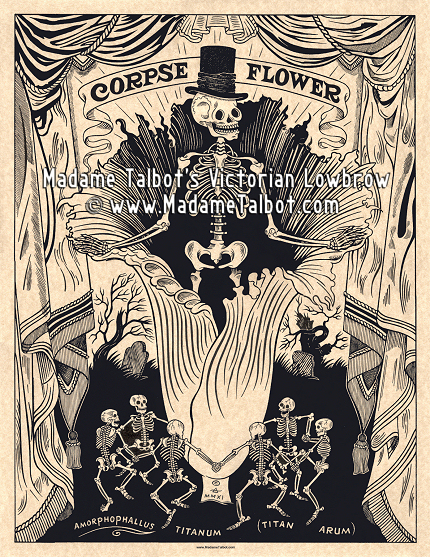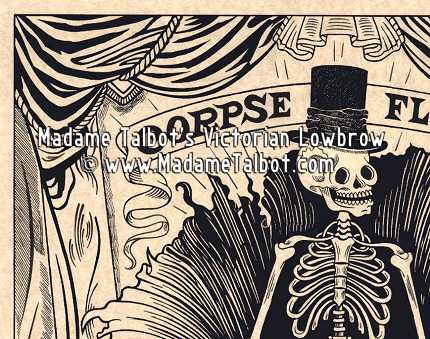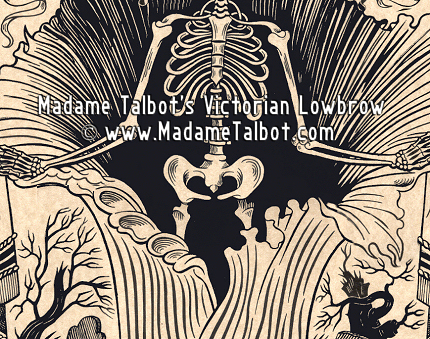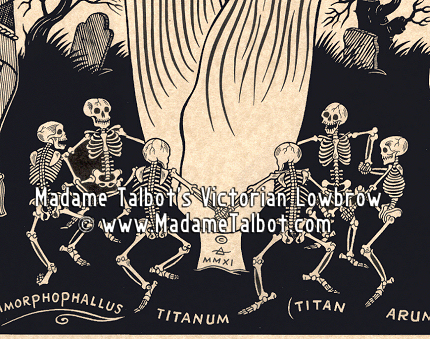 Corpse Flower Amorphophallus Titanum Poster
#PSTR-1069




The Corpse Flower (titan arum or Amorphophallus titanum) is a flowering plant which has the largest unbranched inflorescence in the world.

The Corpse Flower is so rare that as of this writing, less than 30 have ever been known to bloom here in the United States.

The perfume of the Corpse flower smells like that of long-dead much-ripened decomposing rotting flesh.

The stink of an old-world Corpse Flower will lure swarms of carrion flies, because as everyone knows, death smells the same the world over.

The Corpse Flower is also known as a carrion flower, or "Corpse plant".

This poster is 17 inches wide by 22 inches high, generous black ink lushly printed on parchment stock.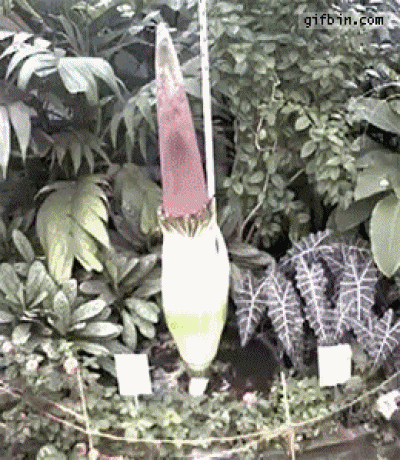 ---
PLEASE NOTE:
This poster image was hand-drawn by Madame Talbot using General's Cedar Pointe #333-2HB pencils on Crescent 201.6 Hot Press Medium Weight illustration board at original poster size. An antique Koh-i-Noor rapidograph pen and Dr. P. H. Martin's Bombay Black India ink were used for final inking.

After completion, the image was hand-delivered to Ryan Gwinner Press in Portland, Oregon and printed on an offset printing press.

Absolutely no computers were used in the creation of this poster - from start to finish.

The copyright notice is on the website image only and not on the printed poster.
---
---