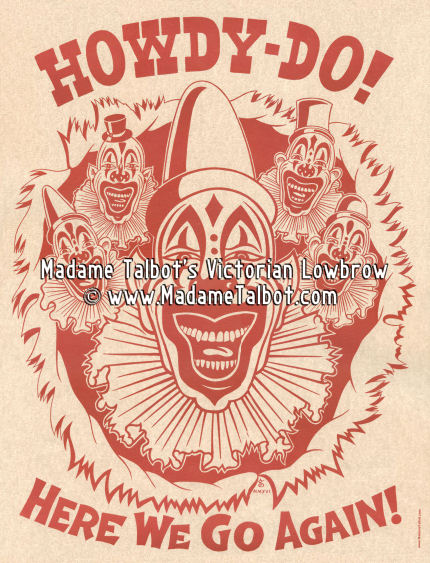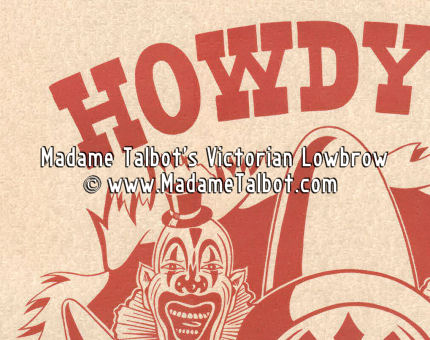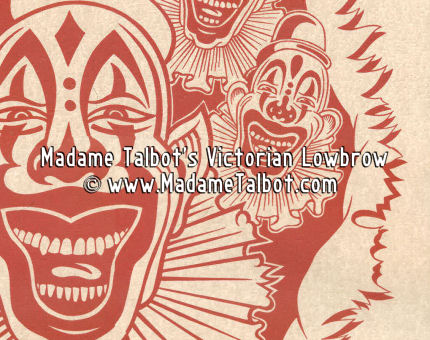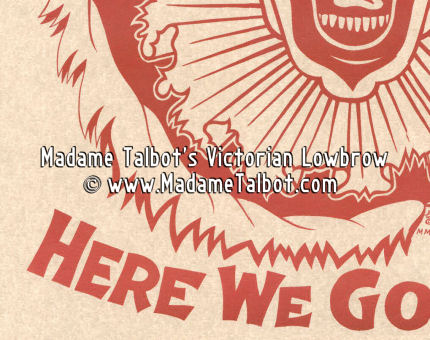 Howdy Do Clown Poster
#PSTR-1131




Our collective worst nightmare has come true. Evil clowns are roaming our neighborhoods. They're wielding machetes. They're luring our children into the woods. And they're spreading across the country.

The Oxford English Dictionary defines the excessive fear of clowns as Coulrophobia.

French literary critic Edmond de Goncourt, writing in 1876, wrote, "The clown's art is now rather terrifying and full of anxiety and apprehension, their suicidal feats, their monstrous gesticulations and frenzied mimicry reminding one of the courtyard of a lunatic asylum."

This poster is 17 inches wide by 22 inches high, generous black ink lushly printed on parchment stock.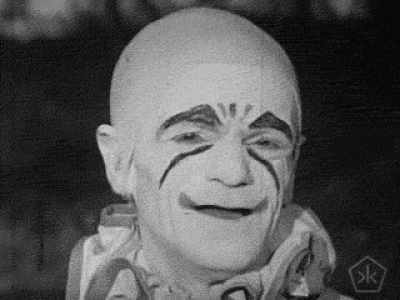 ---
PLEASE NOTE:
This poster image was hand-drawn by Madame Talbot using nothing more than a vintage rapidograph pen and Dr. P. H. Martin's Bombay Black India ink on Cresent 201.6 Hot Press Medium Weight illustration board.

After completion, the image is hand-delivered to Ryan Gwinner Press in Portland, Oregon and printed on an offset printing press.

Absolutely no computers were used in the creation of this poster - from start to finish.

The copyright notice is on the website image only and not on the printed poster.
---
---