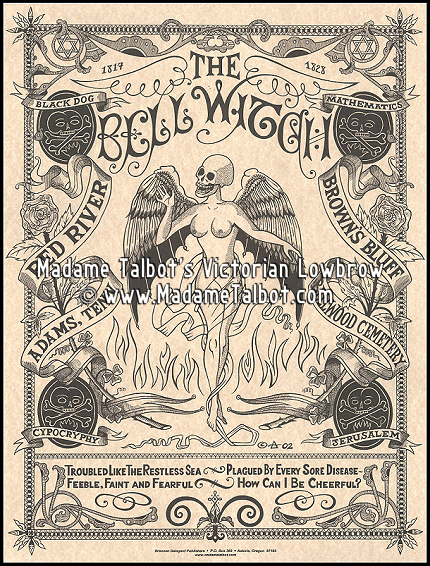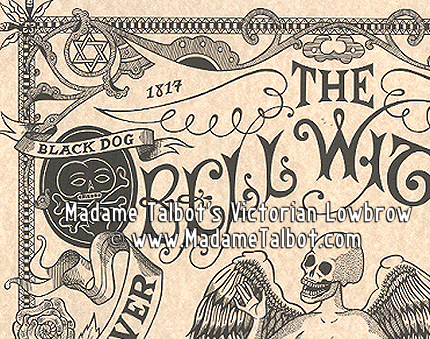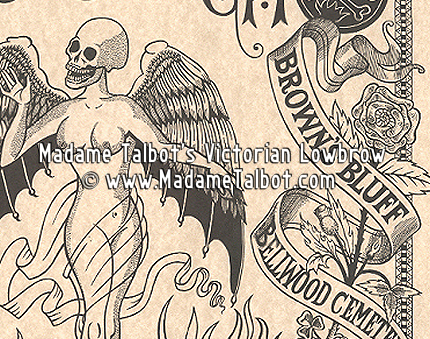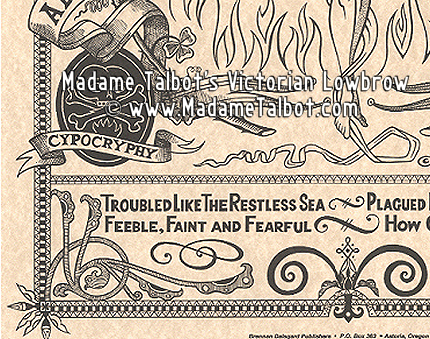 The Tennessee Bell Witch Poster
#PSTR-1020




Did "Kate" really poison John Bell on his farm in Adams County, Tennessee? That's what some folks purportedly claim. This poster was created to celebrate the legend of the legendary Bell Witch, an entity that even General Andrew Jackson was said to have communicated with.

The poster also features depictions of Blackdog, Mathematics, Cypocryphy, and Jerusalem in each corner. The strange apparition of Kate herself appears right smack dab in the center in all her blazing glory. At the bottom of the poster is a portion of the song that Kate sang to Old Luce to relieve her suffering:




Troubled like the restless sea,

Feeble, faint and fearful,

Plagued with every sore disease,

How can I be cheerful?



This poster is 17 inches wide by 22 inches high, generous black ink lushly printed on parchment stock.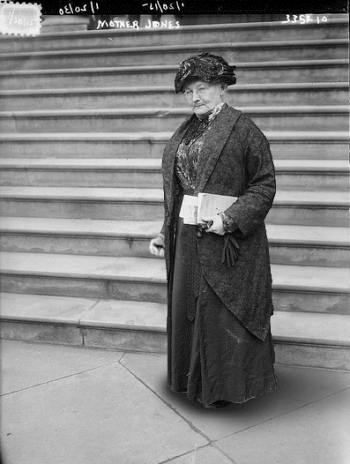 ---
PLEASE NOTE:
This poster image was hand-drawn by Madame Talbot using General's Cedar Pointe #333-2HB pencils on Crescent 201.6 Hot Press Medium Weight illustration board at original poster size. An antique Koh-i-Noor rapidograph pen and Dr. P. H. Martin's Bombay Black India ink were used for final inking.

After completion, the image was hand-delivered to Ryan Gwinner Press in Portland, Oregon and printed on an offset printing press.

Absolutely no computers were used in the creation of this poster - from start to finish.

The copyright notice is on the website image only and not on the printed poster.
---
---