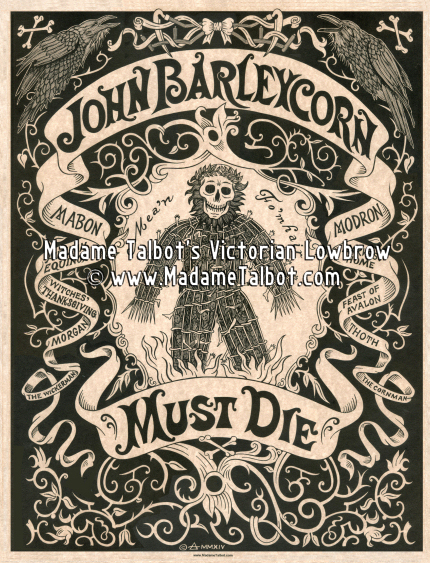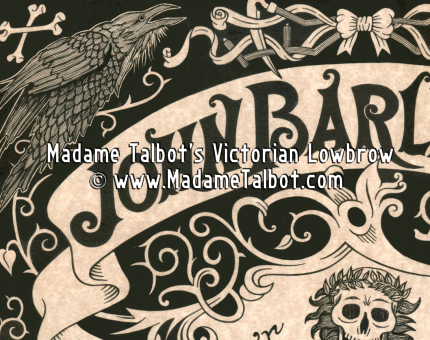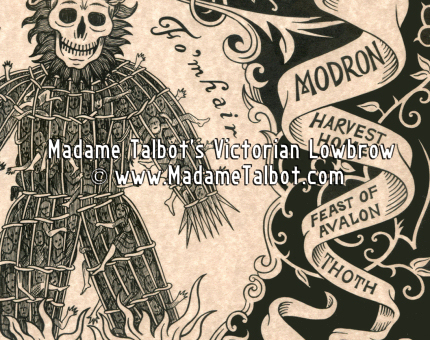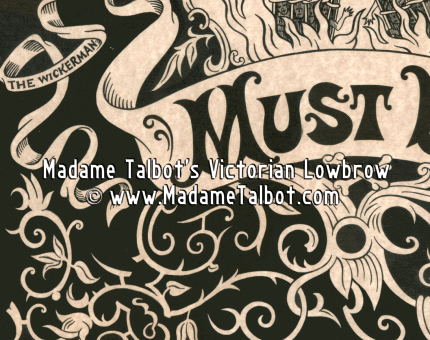 John Barleycorn Must Die Poster
#PSTR-1101




"John Barleycorn" is a British folksong based on the personification of the importance of cereal crop barley and the alcoholic beverages that are made from it, especially beer and whiskey.

Many different versions of this song exist. Below is an early English version of the poem:



There was three men come out o' the west their fortunes for to try,
And these three men made a solemn vow, John Barleycorn must die,
They ploughed, they sowed, they harrowed him in, throwed clods upon his head,
And these three men made a solemn vow, John Barleycorn was dead.



This poster is 17 inches wide by 22 inches high, generous black ink lushly printed on parchment stock.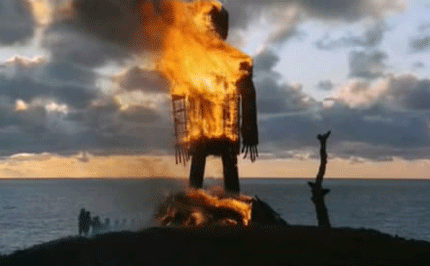 ---
PLEASE NOTE:
This poster image was hand-drawn by Madame Talbot using General's Cedar Pointe #333-2HB pencils on Crescent 201.6 Hot Press Medium Weight illustration board at original poster size. An antique Koh-i-Noor rapidograph pen and Dr. P. H. Martin's Bombay Black India ink were used for final inking.

After completion, the image was hand-delivered to Ryan Gwinner Press in Portland, Oregon and printed on an offset printing press.

Absolutely no computers were used in the creation of this poster - from start to finish.

The copyright notice is on the website image only and not on the printed poster.
---
---