Antique Damaged Apothecary
Sulphur Bottle with Ground Stopper
#ODD-988
---
For your consideration:

Antique Apothecary Bottle with Ground Stopper With Ground Stopper Lid

This beautiful apothecary bottle has a gold label on the front that says SULPHUR.

The label apparently got broken and someone tried to tape the broken label back onto the jar.

And this is the result.

The jar and stopper are in good condition, the bottom of the ground glass stopper has chips and of course the messed up Sulphur label.

I left the label as I found it in case someone wants the bottle with the label.

If someone wants the bottle without the label, I am certain a good soak in warm water will loosen the tape and the label should come off pretty easily.

The bottle measures approx. 12 inches tall with lid.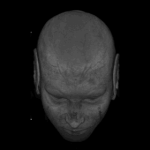 FREE SHIPPING IN THE USA ONLY
-- NO INTERNATIONAL ORDERS --
---