Pair of Unused
Paperblank Journals
#ODD-975
---
For your consideration:

This is for two brand new Paperblank journals I purchased a few years ago and never got around to using.

The first one is a Paperblanks Baroque Ventaglio Marrone Grande Unlined Journal, 240 pages, 8.25 x 11.75 inches.

Elegant embossed gold and black hardcover binding with two closure clasps.

Smythe-sewn binding with two ribbon markers and memento pouch inside back cover.

The second one is a Paperblanks Nocturnelle Grande Lined Journal,240 pages, 8.25 x 11.75 inches.

240 lined pages with a convenient memento pouch pocket and ribbon page marker, metal clasp closure.

Black with gold tooling.

Condition: Mint. These are both still wrapped in their protective plastic covering and have never even been cracked open.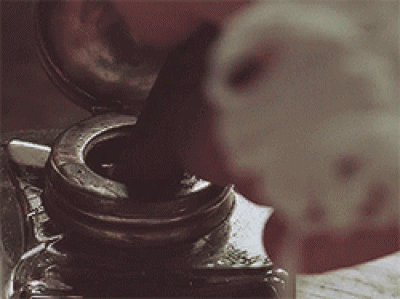 FREE SHIPPING IN THE USA
-- NO INTERNATIONAL ORDERS --
---