Encyclopedia Anatomica
#ODD-971
---
For your consideration:

A veritable cathedral to the human form.

They say that learning its arrangement is like learning the road map of an entire country.

It has for centuries been the site of the most concentrated human enquiry, and while many of its mysteries have been solved, it continues to fascinate, provoke and disturb.

An understanding of the anatomy of the human body remains the foundation of medical science.

It has intrigued everyone from the Greeks through to Leonardo da Vinci.

And it fascinated the curious of the 18th century.

Witness the eccentric Museo La Specola in Florence, a waxworks celebration of the interior.

With 27 wax bodies and 1500 part and organ studies, collected by Peter Leopold von Lothringen from places as diverse as churches, hospitals and universities, this is a veritable cathedral to the human form.

Whether it be the skeleton or vein structures, organs or nerves, arteries or the complexities of the skin, all are here reproduced in extraordinary detail.

Few catalogues of science museums have the power to mesmerize their readers.

Encyclopaedia Anatomica does just this, page after page, with its high-quality color reproductions of the collection of Florence's Museo La Specola.

This amazing set of anatomical models, made mostly of wax, are so brilliantly lifelike that the casual reader is sure to mistake them for extraordinarily well-preserved bodies.

Organized by anatomical section, each of hundreds of models are displayed to show off their most flattering aspect; despite the respectful attitudes held by the book editors and designers, the macabre nature of the exhibits is irrepressible.

Particularly eerie are the tableaux of Gaetano Giulio Zumbo, who used similar techniques to create terrifying metaphorical portraits of the harsh life of the 18th century.

While the descriptions aren't specific enough to yield much insight into the anatomical detail, this would still make an excellent companion to a text or laboratory manual.

The introductory essays cover the history of the museum, the artists, and their techniques thoroughly and engagingly.

If the inside of the body is as beautiful to you as the outside, you should find Encyclopaedia Anatomica a charmingly powerful work.

Series: Klotz

Paperback: 703 pages

Publisher: Taschen; New edition (November 4, 2004)

Language: English

Product Dimensions: 6.5 x 1.8 x 7.2 inches

Condition: Gently read.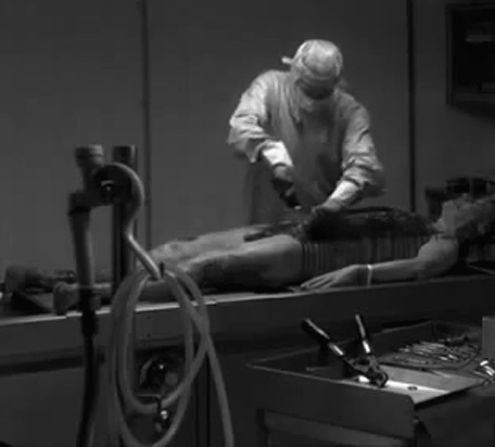 FREE SHIPPING IN THE USA
-- NO INTERNATIONAL ORDERS --
---