The Johnny Eck
Photo Album
#ODD-965
---
For your consideration:

This extraordinary book documents in photographs the life and times of Johnny Eck and his twin brother Robert.

It is a wonderful photographic history of one of the world's most popular side show heroes to have ever graced any midway.

This limited edition of 100 signed and numbered copies is divided into nine chapters.

Beginning with a few short but concise paragraphs, each chapter covers a different aspect and time period of the life and various careers of John and Robert Eckhardt.

Lavishly illustrated with over 200 color, sepia-tone and black & white photos, this book is the finest publication ever done on Johnny and Robert Eck.

This is a limited edition of 100 signed and numbered copies by the amazing collector Warren Raymond

This is number 23/100.

Absolutely mint condition - it was taken out of its original packaging to photograph the signed/numbered page.

Hardcover: 72 pages

Publisher: Wolf's Head Press (2014)

Language: English

Dimensions: 11.2 x 8.8 x 0.4 inches

Shipping Weight: 1.3 pounds.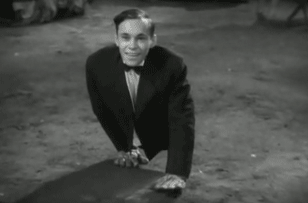 FREE SHIPPING IN THE USA
-- NO INTERNATIONAL ORDERS --
---