1860s Stowell French Perfume
Vial & Stopper
#ODD-960
---
For your consideration:

This is a lovely antique fragrance bottle with glass stopper, from Boston, Massachusetts retailer Alexander Stowell.

The shop was located at 24 Winter Street between 1865 and 1870, and offered high quality jewelry, clocks, bronze and silver wares, as well as fragrances.

This item is being offered with the original box (see photos).

The glass bottle with stopper would be accurately described as a vial, and measures about 2 and 3/4 inches long and would have held a very small amount of fragrance, or essential oil, perhaps 20 drops.

The vial appears to be hand blown, tapered, with a flat bottom with tiny bubbles visible in the glass.

It has an etched botanical with leaves on both sides (see photos).

The top lip of the vial has a very small chip on one edge, but is not sharp.

On the inside edge of the vial neck, it is frosted, as are the sides of the stopper, to create friction and prevent the stopper from falling out too easily.

There are no cracks or large chips, or manufacturer marks.

The box is in very good condition, with the lettering on the box top.

The last image is an advertisement for A Stowell's shop in the late 1860s, which lists a very fashionable address in Paris as the source of much of the retail items available.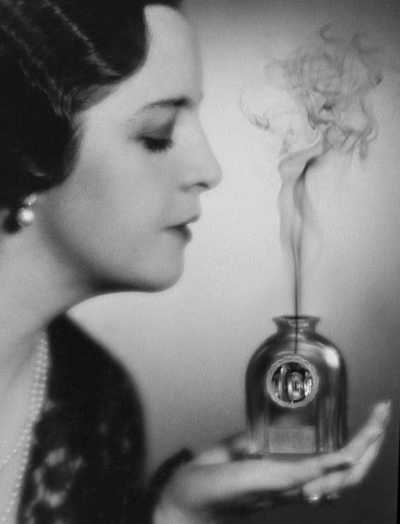 FREE SHIPPING IN THE USA ONLY
-- NO INTERNATIONAL ORDERS --
---