Antique Surgeon's
Double Rachitome
Postmortem Autopsy Saw
#ODD-957
---
For your consideration:

This is an extremely rare antique surgeon's double rachitome postmortem saw.

This postmortem instrument is used to dissect the spinal cord from the corpse.

The distance between the two parallel blades is adustable to allow for different types of sectioning.

This saw is in great shape and still very sharp.

There are no maker marks except for a small 'Star' stamped at the base of the handle

Condition: There are no cracks, breaks or repairs on this instrument, no owner's or makers marks.

This is an absolutely horrific, gruesome, medical instrument that you really need to have in your antique surgical collection.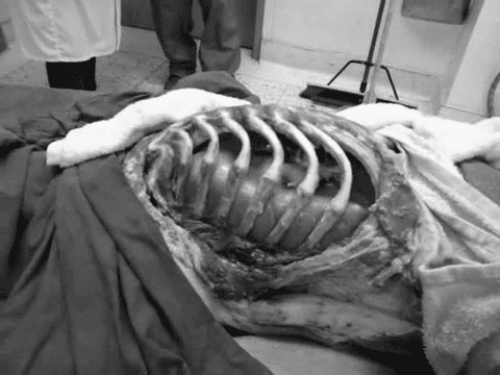 FREE SHIPPING IN THE USA ONLY
-- NO INTERNATIONAL ORDERS --
---