Flash from the Bowery
#ODD-1167
---
For your consideration:

Flash from the Bowery:
Classic American Tattoos, 1900 - 1950

Published by Schiffer, November 18, 2011

Author Cliff White

Reproduced in this book are the images of the original acetate rubbings from Charlie Wagner's turn of the century tattoo shop.

The imagery of this classic flash preserves the origins of American tattoos, when tattoo art was transfered to the client from one of these templates via an acetate stencil.

This rich heritage of folk art has more than 900 individual pieces of flash that provide commentary on the shop's clientele and reveal some of the social, economic and political ideas of the time.

This is an exciting collection early American flash and a necessary book for the tattoo artist, aficionado and student.

400 pages

Size: 9.7 x 2.1 x 12.3 inches

Condition:
Practically mint condition except shrink wrap is missing. This book was opened briefly and then immediately boxed back up again.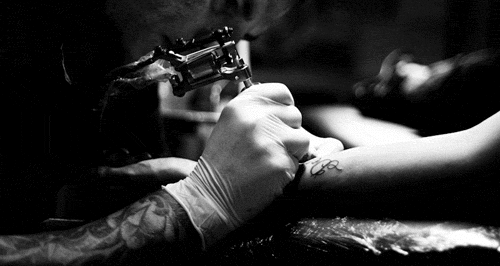 FREE SHIPPING IN THE USA ONLY
-- NO INTERNATIONAL ORDERS --
---