Antique French Medical Leech Jar
#ODD-1098
---
For your consideration:

Leeches have been used in medicine since ancient times, and became a popular medical treatment during the 19th century.

"Leechmania"employed physicians on a massive scale, which meant the doctor's leeches needed to be properly stored between each feeding, or used to transport a healthy and hungry leech supply to Doctors in a secure manner..

This is a gorgeous bulbous shaped French leach jar manufactured sometime in the late 1800s.

This is one of the more common shaped Leech jars. made of white ceramic with a pewter lid.

The base of this Jar is in perfect condition and it looks like it might have had a wax seal.

The pewter cover is quite lovely with pegasus the horse stamped on the top along with the words Marque Depose and the number 1.

Condition: This Leech jar was well used as there are some scratches on the lid and the odd dent, and it is sadly missing a handle on the top of the pewter lid. The top ceramic lid has a chip.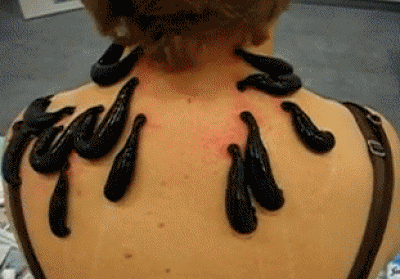 FREE SHIPPING IN THE USA & CANADA
-- NO INTERNATIONAL ORDERS --
---