1910 English Papier
Poudre Face Powder Book
#ODD-1092
---
For your consideration:

From England, here's an Antique Edwardian 1910s book with silk ribbon rose cover that would have been presented to the "budding" teenager.

Covered in moire taffeta, the cover is hand embroidered in silk ribbon work.

The tones are baby pink and blue and the background fabric is the palest of pinks.

Open the cover to reveal a card and information about the contents of the book - Papier Poudre, Ltd. - small pages that contain or are saturated with ladies face powder.

Before the invention of the powder compact, Papier Poudre, which consisted of small powdered tissue papers, was used to finish a girls complexion!

Now I don't know if the pages can be used today but what is wonderful is that the moire cover can be removed and placed on another book of the same size! You might have to break the powder book in order to get it out though.

Terrific condition with no problems save for a small spot of dirt/grime at the top left corner of the front cover. Pages all seem intact - there are no stains on the material - the silk ribbons have not pulled in any way.

Book measures 3-1/4 inches x 4-1/4 inches.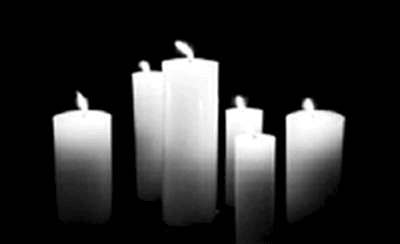 FREE SHIPPING IN THE USA & CANADA
-- NO INTERNATIONAL ORDERS --
---