Rare 1900s Iron Maiden Nurnberg Souvenir #2
#ODD-1022
---
For your consideration:

This is a vintage cast metal replica of the Medieval Iron Maiden torture and execution device from the 1900s commonly known as the "IRON MAIDEN".

When the doors closed on the unfortunate individual that was placed inside the actual life size device, he would be pierced by the spikes on the insides of the doors.

The IRON MAIDEN was a Germanic invention originating in the town of Nuremberg sometime in the 1300's.

The device is known, in German, as "Eiserne Jungfrau", which appears on the front of the base.

The word Nurnberg appears on the back of the base.

This replica is highly detailed on the outside and the two hinged doors opens to reveal 24 quarter inch spikes on the inside, including 2 in the head area.

Stands 5-1/2 inches tall by 2 inches by 2 inches.

It is in very good vintage condition.

Some of the spikes on the inside show a small amount of surface rust.

Care should be taken when opening the right side door as its' bottom hinge sometimes catches.

A gentle rear-ward tilt of the door makes for easy opening; it closes freely.

The left door opens and closes freely.

These are very minor issues.

This is a very rare and highly collectible torture and execution device.

Also included a free Torture Museum Iron Maiden poster by Madame Talbot.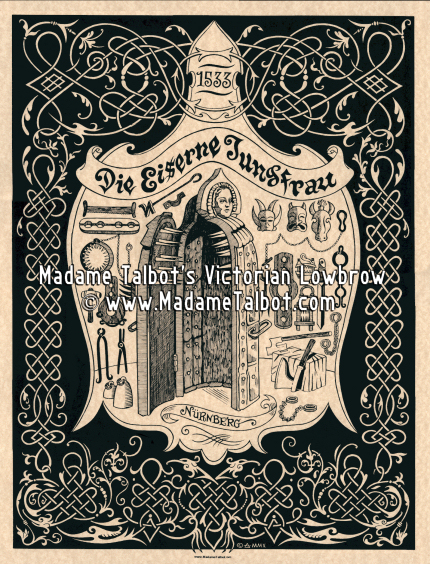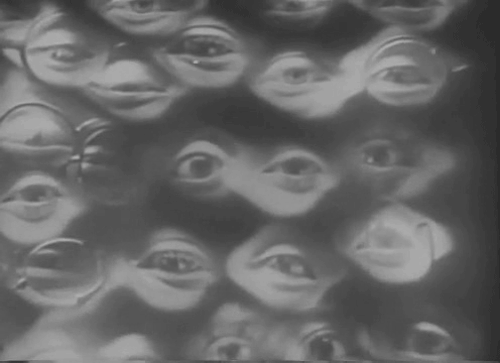 FREE SHIPPING IN THE USA & CANADA
-- NO INTERNATIONAL ORDERS --
---